How to Turn Google Slides Presentations into Videos | With Audio & CC
Wondering if there are any magical ways to turn your boring Google Slide presentations into exciting video presentations?
We've got your back!
In this post, we'll teach you how to turn your boring slide presentations into exciting video presentations (with voice-overs, music overlay, and subtitles).
Let's get started.
How to Turn Your Google Slide Presentations into Engaging Videos?
We will be taking you through this process with the help of a user-friendly and budget-friendly screen recorder called Vmaker. Since it records both screen and webcam effortlessly, you can record your presentation with your voiceover, export it as an MP4 video, and upload it to YouTube instantly.
Now, without any further ado, let's see how it's done.
Step 1: Sign up & launch Vmaker
Sign up for Vmaker and download the application to your device. The application is currently available for download in four versions - as a Windows screen recorder, Mac screen recorder, iOS screen recorder (beta version), and Chrome plug-in. You can choose a version that's compatible with your device.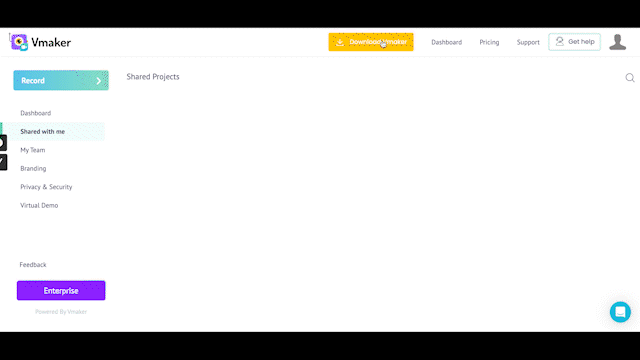 As soon as you've downloaded Vmaker to your device, you can double-click on the application, give the necessary permissions, and open the application.
You will see a pop-up box like the one shown below.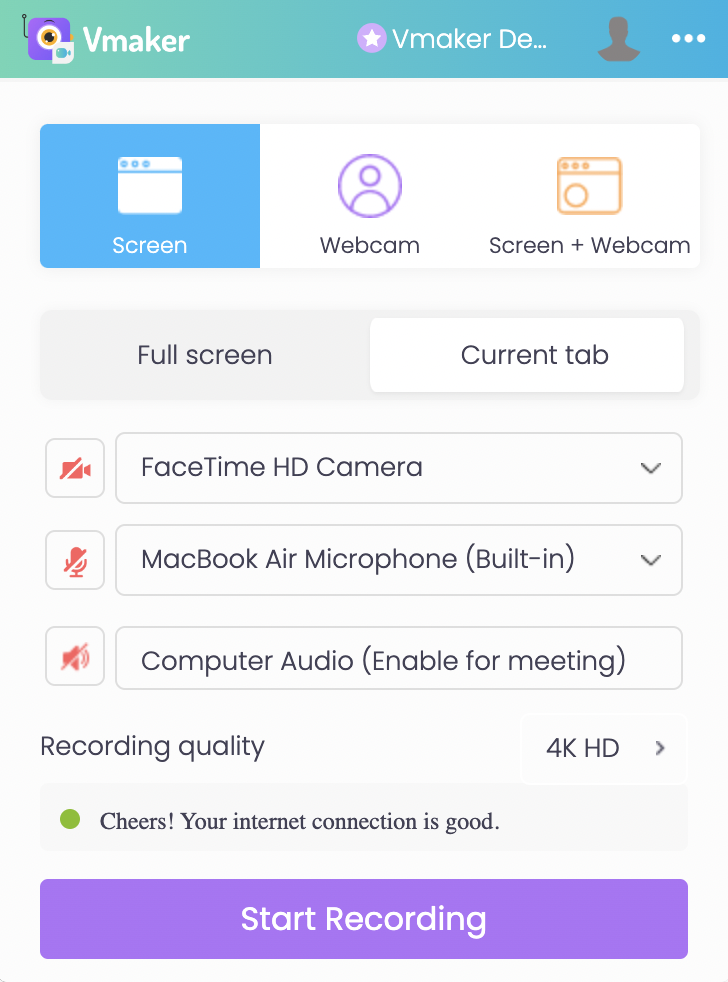 Choose your preferred recording mode, recording quality, and audio inputs.
Note: Since you're recording your voiceover, it would be nice to show your face in the presentation. So, make sure you choose the screen + webcam recording mode.
When you're ready to record, click on the Start Recording button in the pop-up box. A timer starts indicating the recording is about to start.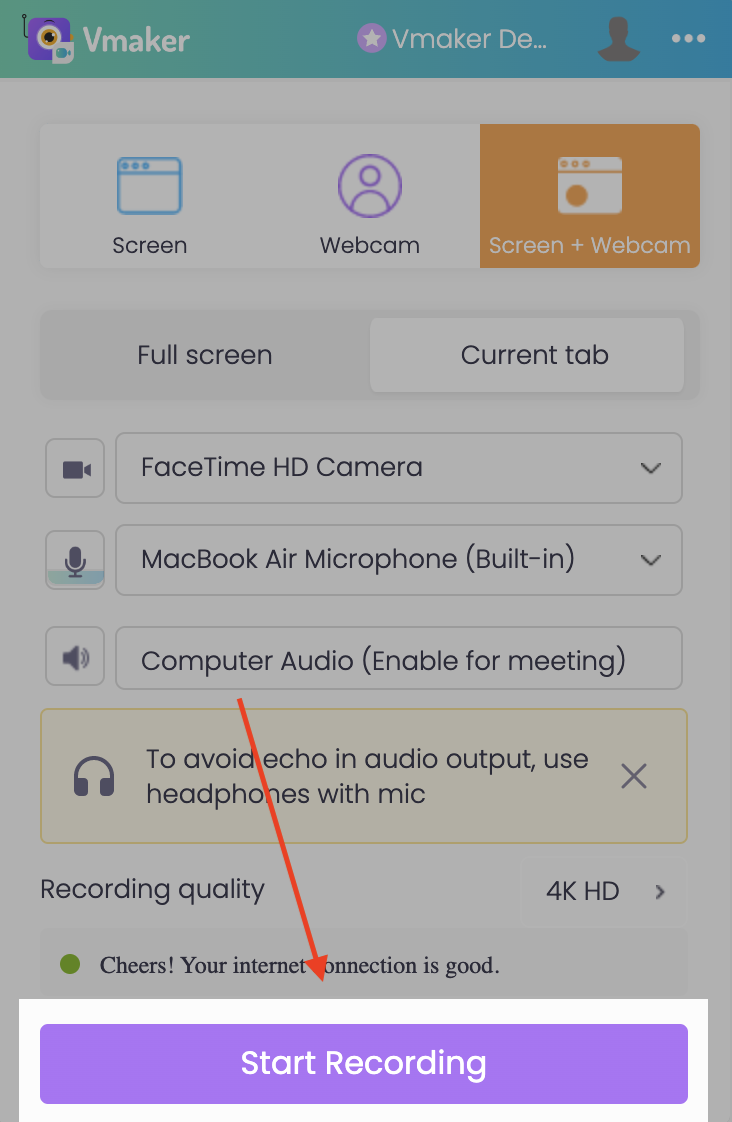 Step 2: Record the presentation in slideshow mode
Now, you can open your presentation, and run it as a slideshow with your voiceover.
If you're running a Google slide presentation, you can click on the 'SlideShow' option in the top right corner of your screen.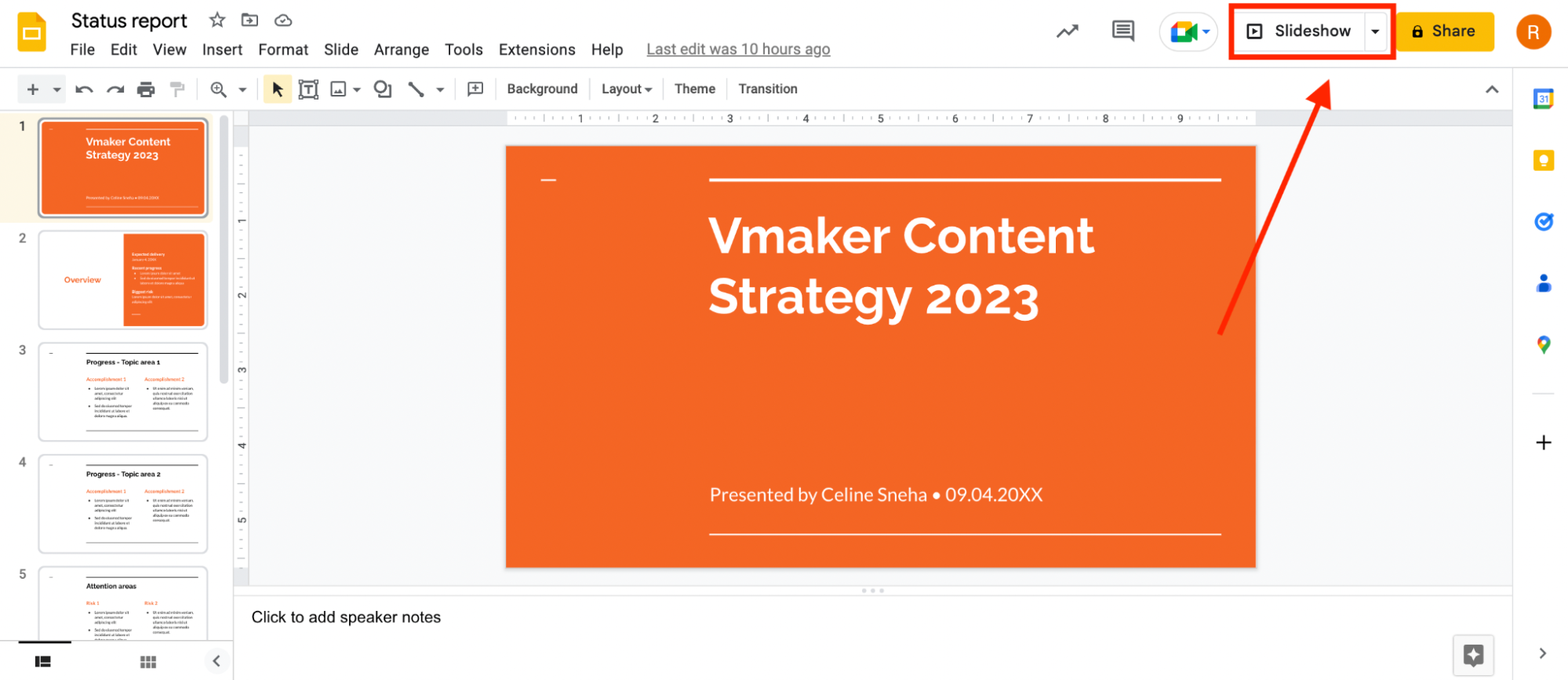 You can also make use of screen annotation tools while recording the presentation to grab the attention of your viewers. Just click on the brush icon on the left-hand side of your screen, and choose the colour you'd like to annotate on.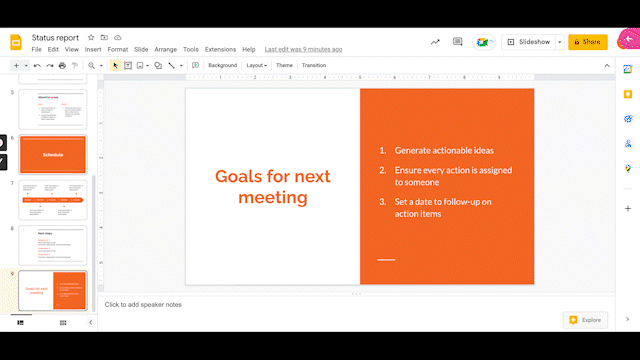 Once you're done with the presentation, you can stop the recording by clicking on the red dock button on the left corner of your screen. The recording stops and gets saved to your dashboard.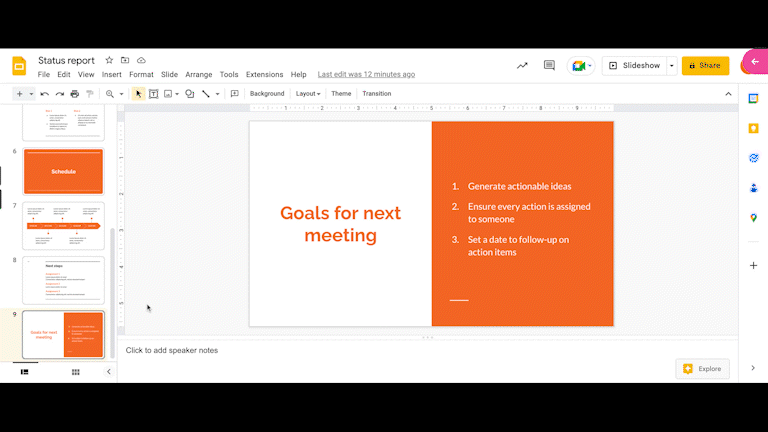 Step 3: Edit the video & add music overlays
Now, you are free to edit the video presentation. Click on the Edit option on the player page.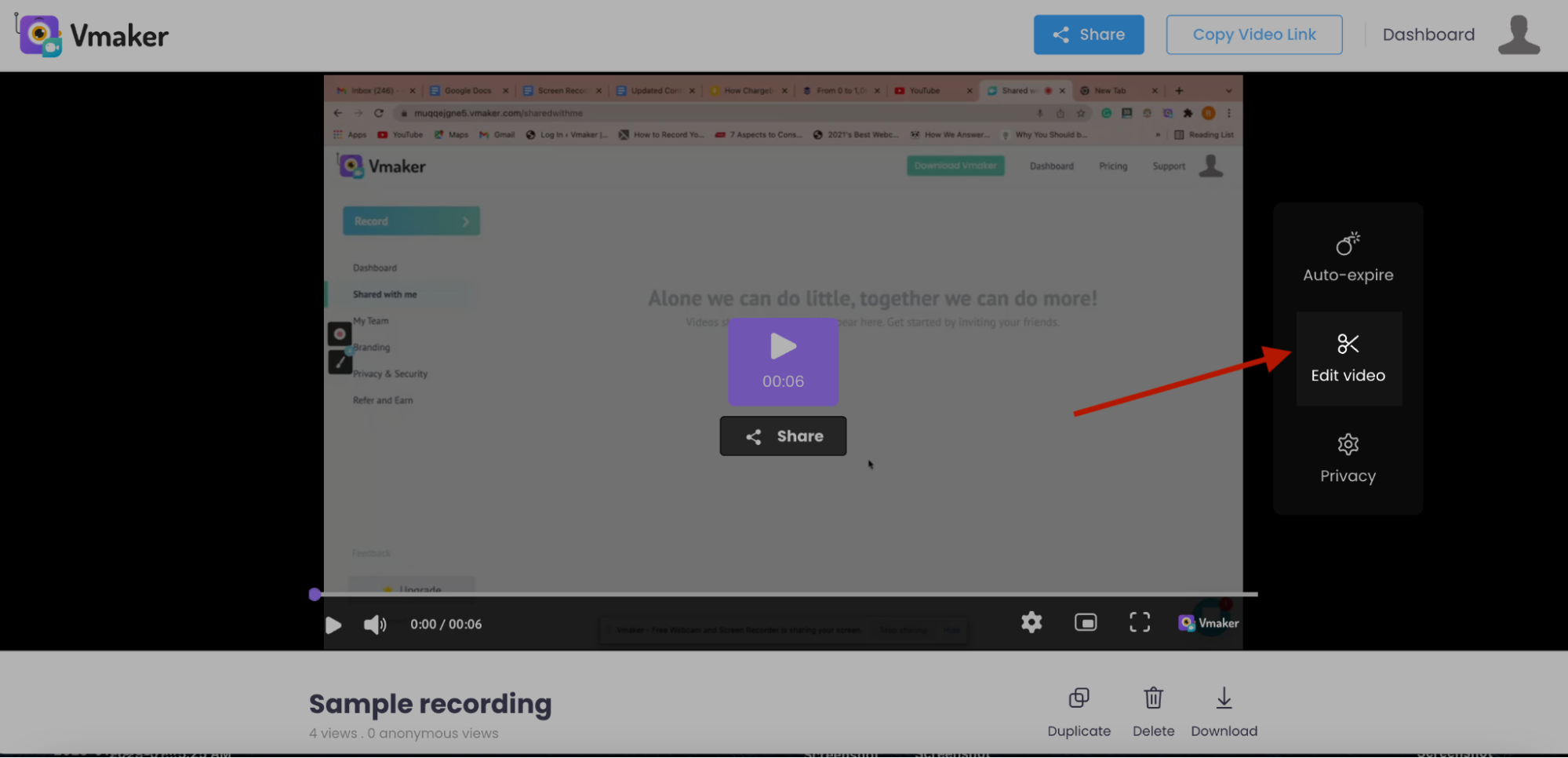 You will be taken to Vmaker's editor page where you can trim out the unnecessary parts of your recording. Plus, Vmaker also provides you the option to upload and merge external videos to your recording. Try merging external files with cool intros & outros to your video.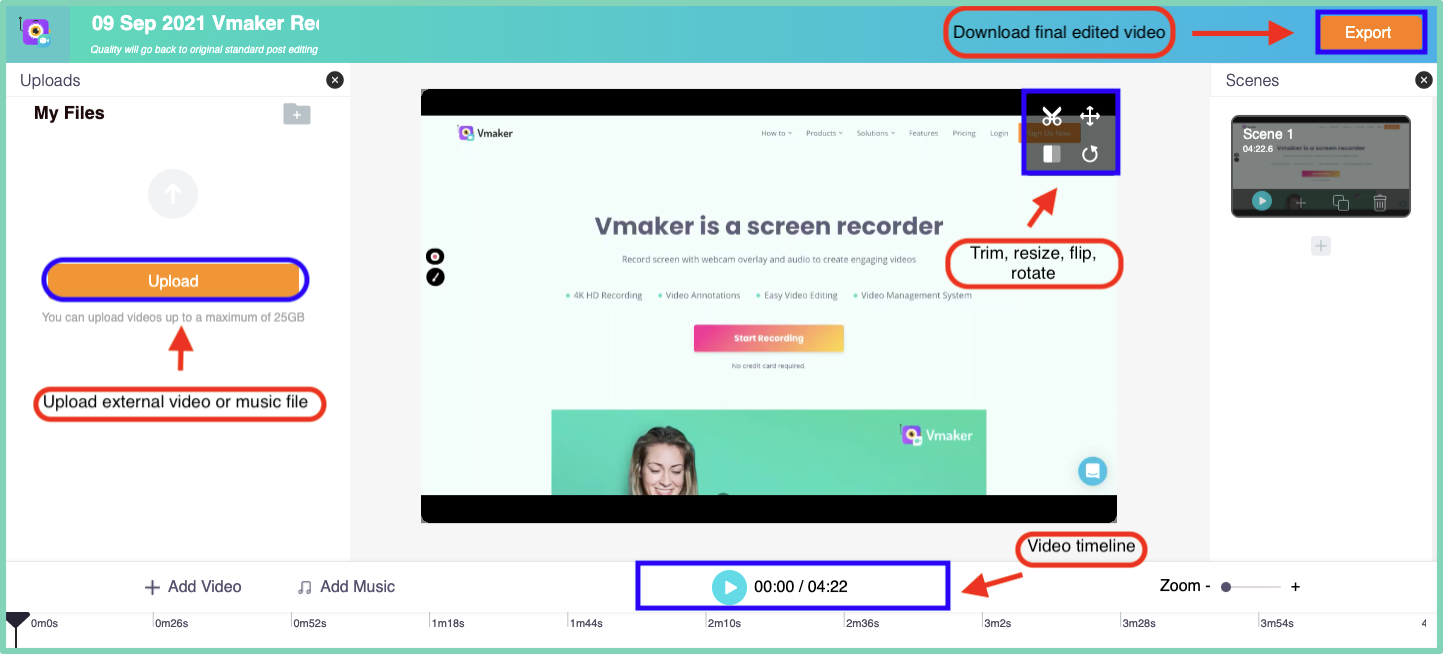 Once you're done with the editing process, export the video at 4K quality and download it to your device.
Step 4: Add Subtitles
You can use Animaker's Subtitle generator to generate subtitles for your video. But in order to do that, you need to sign up for Animaker. So, head over to Animaker and sign up.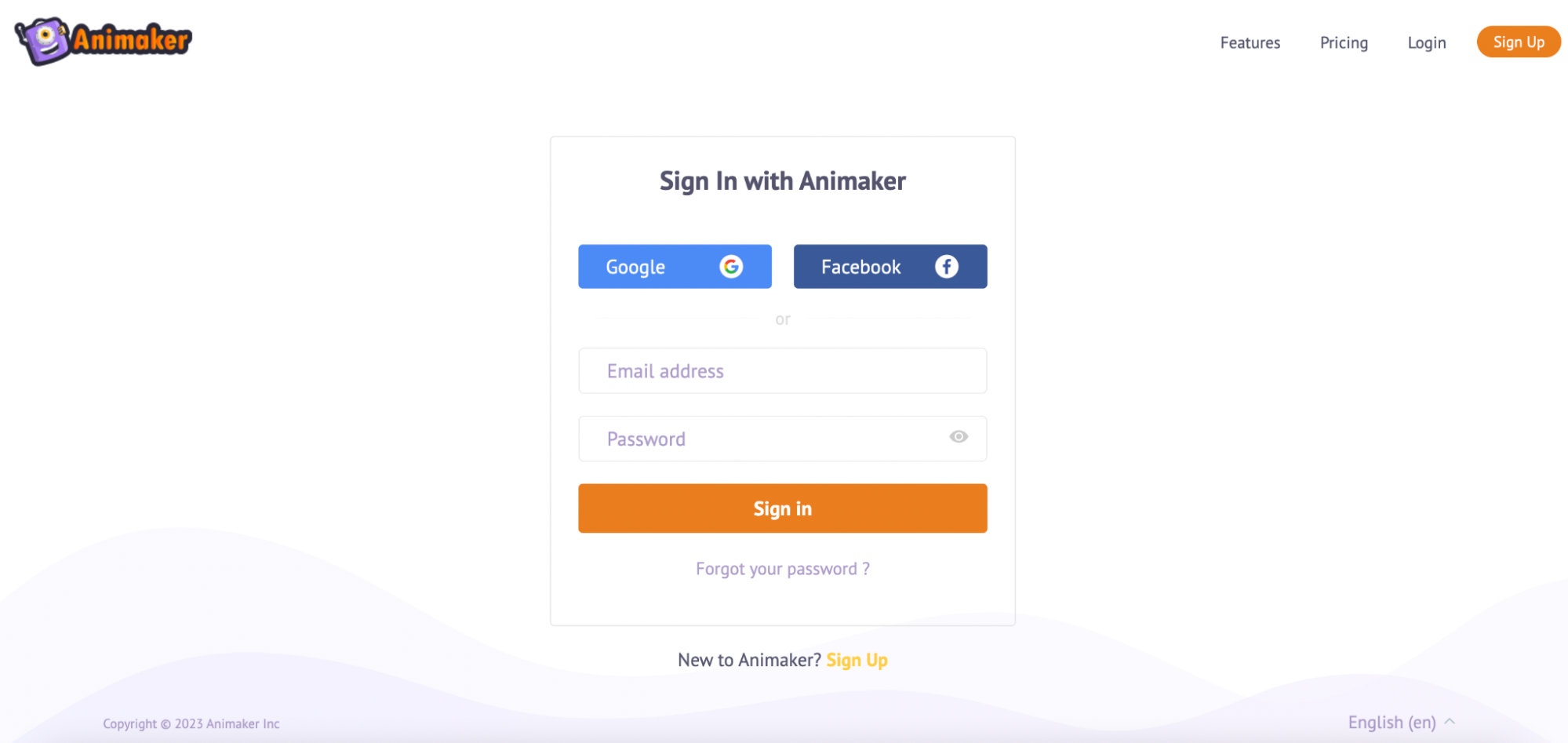 Now, you can log in to Animaker and upload your recorded video.
Click on the 'Create' button, choose 'Create Subtitles', and upload your video presentation.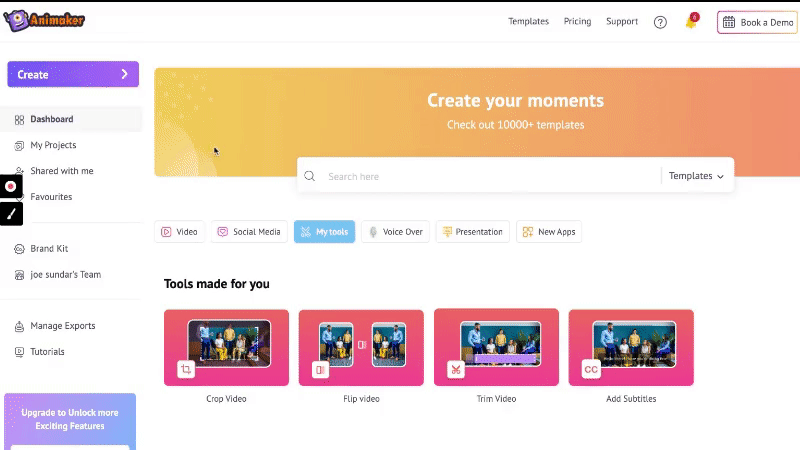 Click on the 'Auto Subtitle' button on the top left corner of your screen.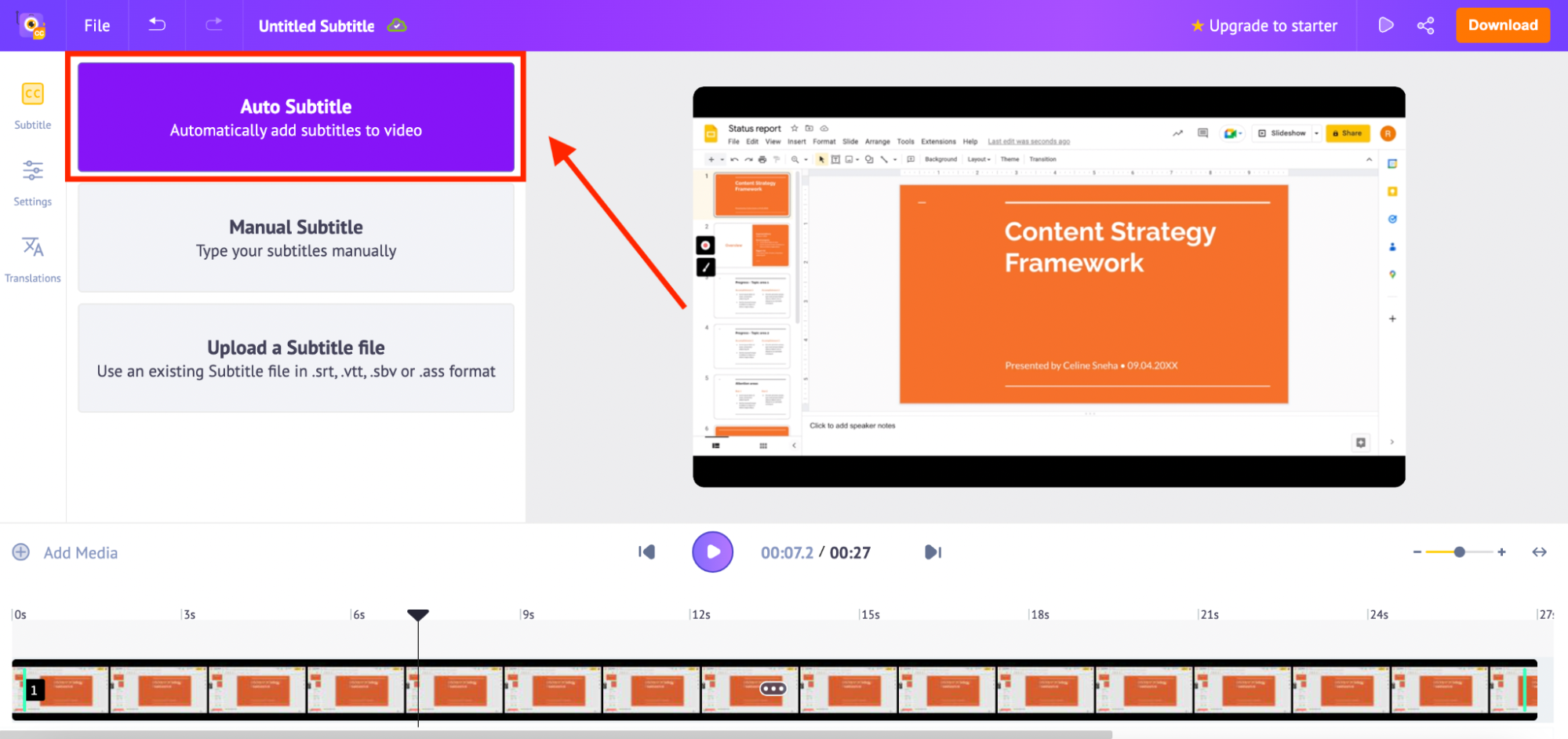 As soon as you click on the 'Auto Subtitle' button, Animaker's Subtitle Generator will automatically generate the subtitles for your video.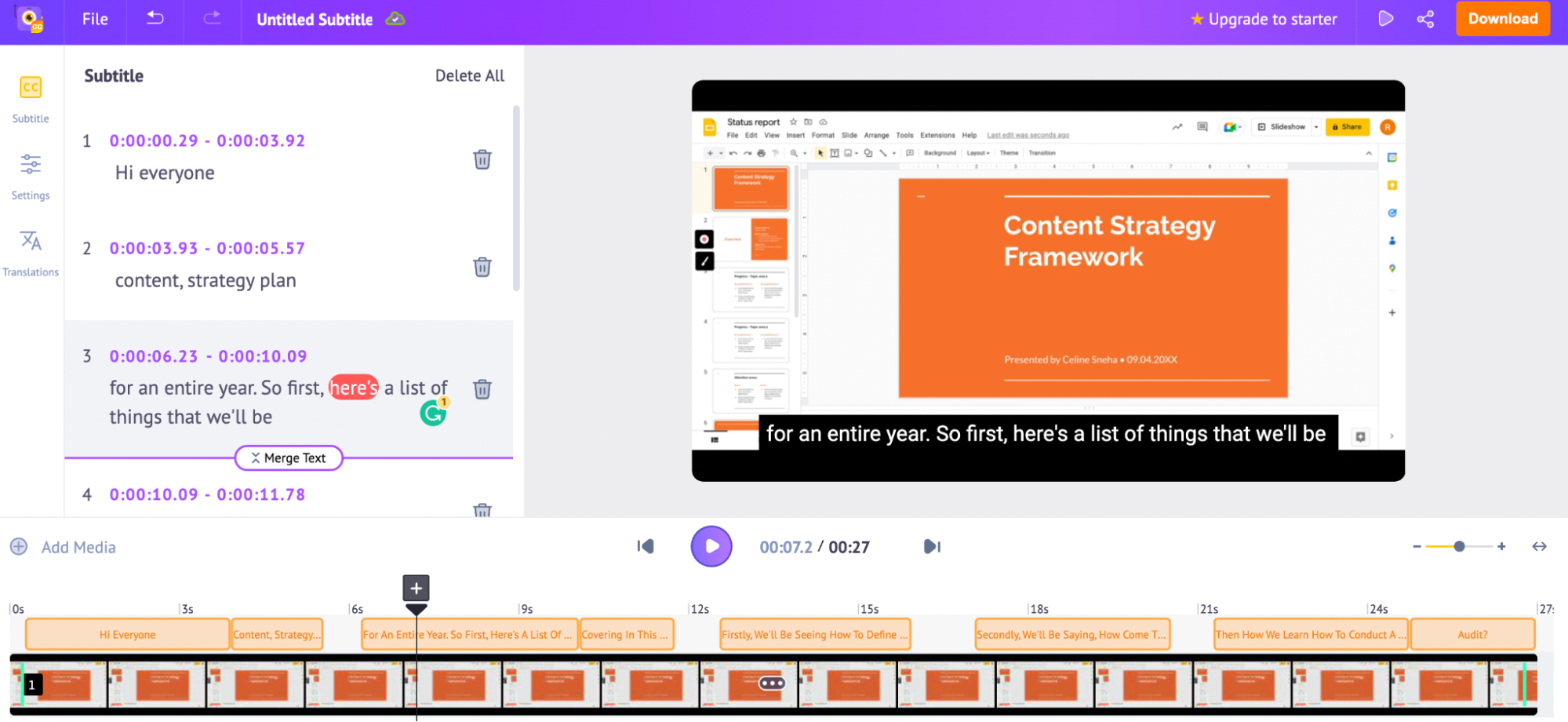 Step 5: Download at 4K resolution & share with everyone
You are now free to download the video. Click on the 'Download' button and download the video in your preferred file format and resolution.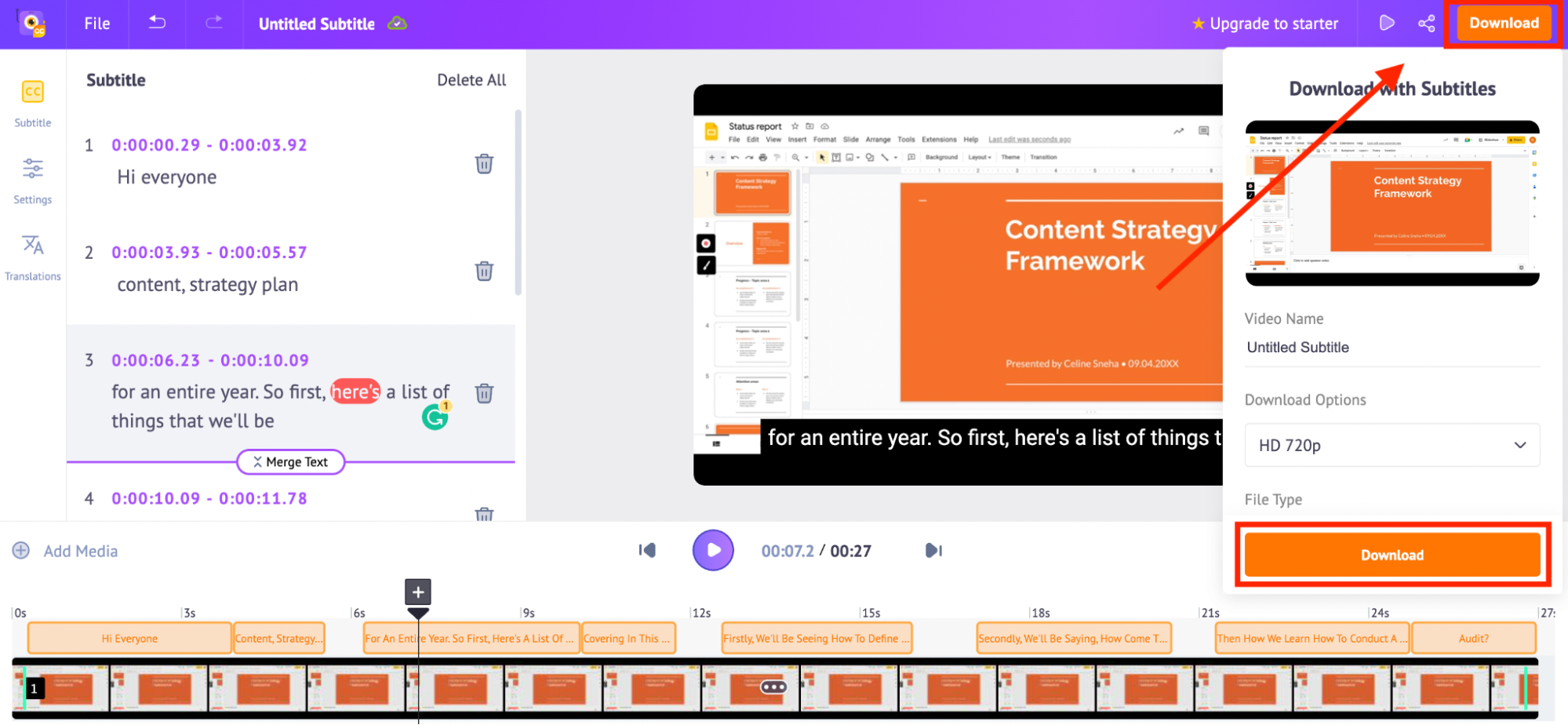 And, that's it. You're done.
That's how simple it is. Get your boring Google Slide presentations converted into videos instantly and share them across popular social platforms like YouTube, Facebook, and TikTok within a matter of a few minutes!

Recommended Reads
3 Easy Ways To Do a Voiceover on Google Slide Presentations?
How To Add Audio To PowerPoint Presentations?
Video Presentations 101: The Ultimate Guide
How To Add Subtitles to Zoom Meetings?