How to Screen Capture a Video?
Wondering how to screen capture a video?
You've come to the right place.
In today's post, we'll be covering exactly that.
Although both Mac and Windows PC come with an in-built screen recorder (like QuickTime Player and Windows Game Bar), their functionalities are limited. If you wish to go beyond normal screen recording and look for additional functionalities (like a built-in editor or multiple screen recording options), you should consider investing in a third-party screen recording software.
How to Screen Capture a Video (on Mac, Windows PC & Chromebook)?
We'll be explaining this process with the help of Vmaker - a robust screen recording software that helps people record, edit, share and track important metrics like view data. It comes with a ton of impressive features and caters to a large group of content creators.
Follow these five simple steps.
Step 1: Sign up for Vmaker
Head over to Vmaker's home page and sign up.
Once you've signed up, you will be able to install the application to your device.
1. If you're a mac user, you can install the Mac application.
2. If you're a Windows PC user or a Chromebook user, you can choose either of these options: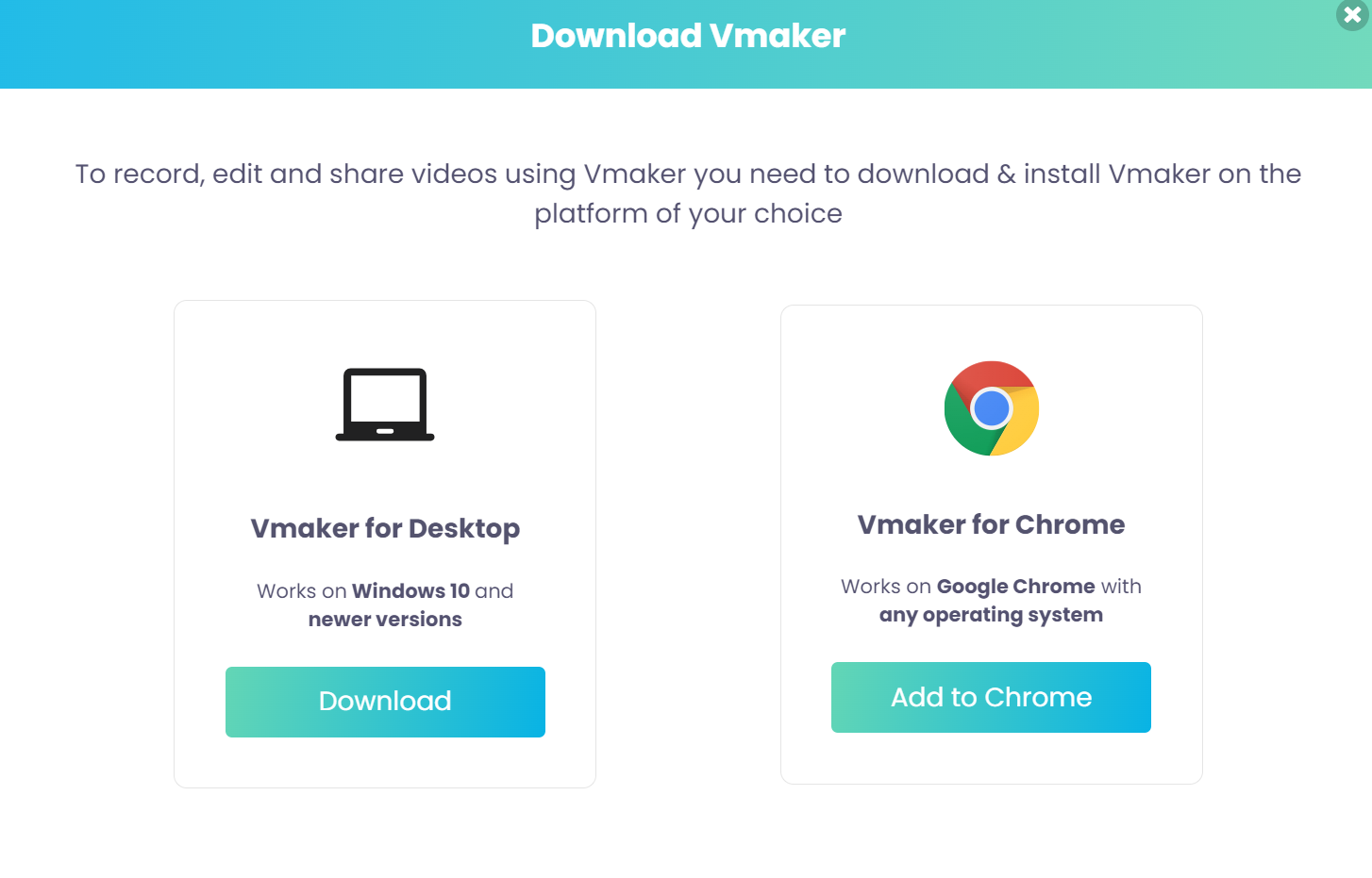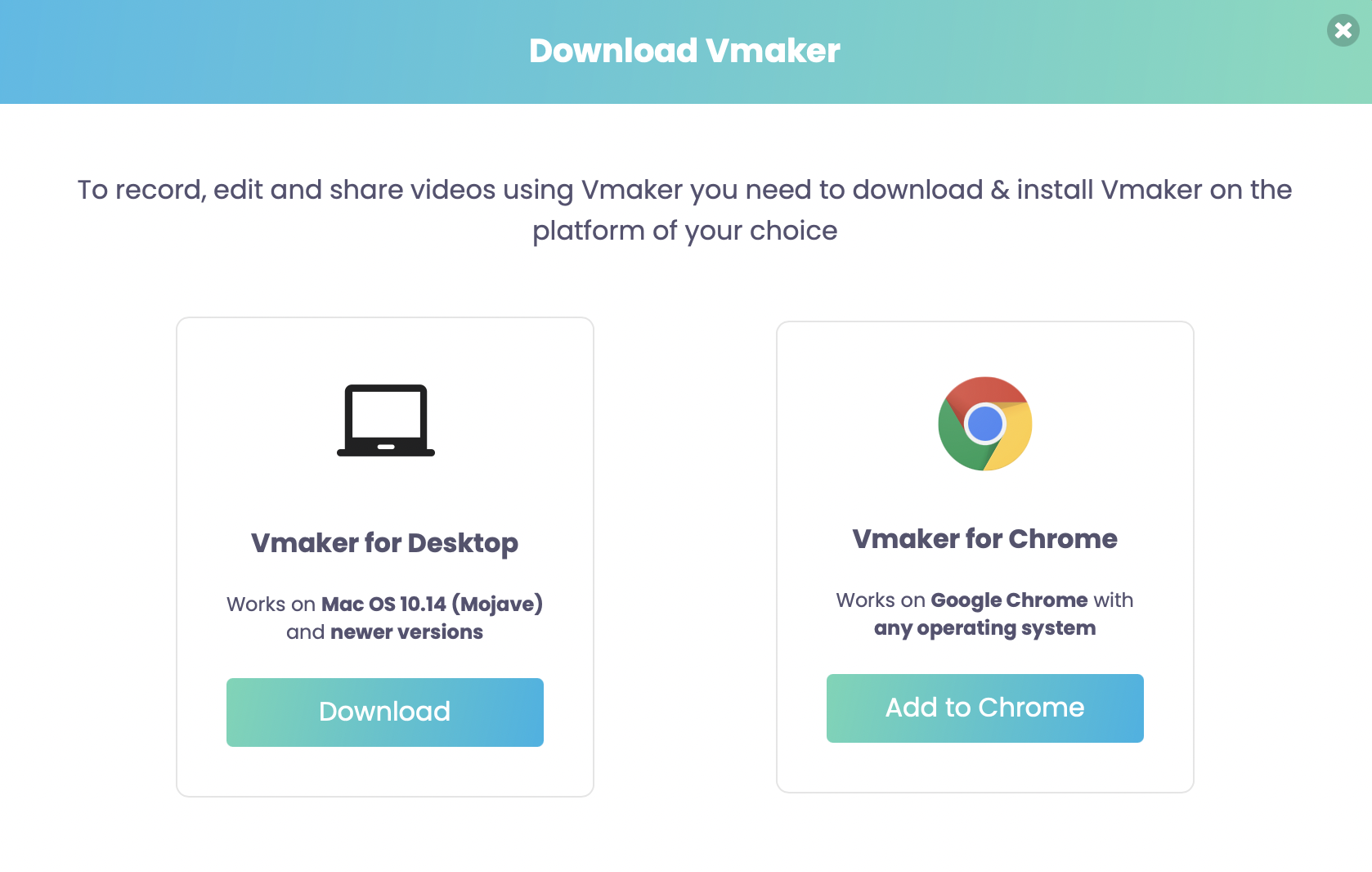 Step 2: Set your preferences
Now, you can set your preferences for your recordings.
Once you click on the plug-in, you'd be presented with a drop-down box with basic customization options. You can choose to record only your screen, webcam, or both together. By selecting both your screen and webcam, you'd be able to screencast videos with webcam overlay and voice narrations. This will be a huge benefit for tutors, content creators and video makers who look forward to creating tutorial videos, how-to videos, product demonstration videos, etc.
You also have the option to choose your recording quality. And, in case you want to record from an external microphone, there are provisions for that as well.
If you'd like to customize advanced features, you can click on the horizontal dot matrix and choose Preferences.
Based on your requirements, you can turn on features that would be useful for you. For example, if you'd like to cancel background noises, you can turn on the noise control feature.
Step 3: Start Recording
As soon as you're ready, click on Start recording.
A timer starts indicating that the recording is about to start.
While recording the video, you can make use of Vmaker's screen annotation and mouse emphasis features. While the screen annotation feature helps you draw and highlight important sections on your computer screen, the mouse emphasis feature highlights your clicks on your computer screen.

Once you're done with the recording, click on Stop sharing. The video will now be accessible in your dashboard.
Step 4: Edit, if necessary
If you did a great job recording the video, you can go ahead and download it straight away. But, if you'd like to edit it, you can do so by clicking on the Edit button.
There's so much you can do with the built-in editor. You'd be able to crop, trim, swap, flip and rotate your videos easily. Also, if you'd like to merge external videos to your recorded video, you can do so by uploading videos from your computer to Vmaker's Editor. This will help you give interesting touches to your intros and outros.
Step 5: Download, share or upload to socials
That's it! You're done. That's how simple it is. Now, you're free to download, share or upload your videos to social media platforms like Facebook, YouTube, etc.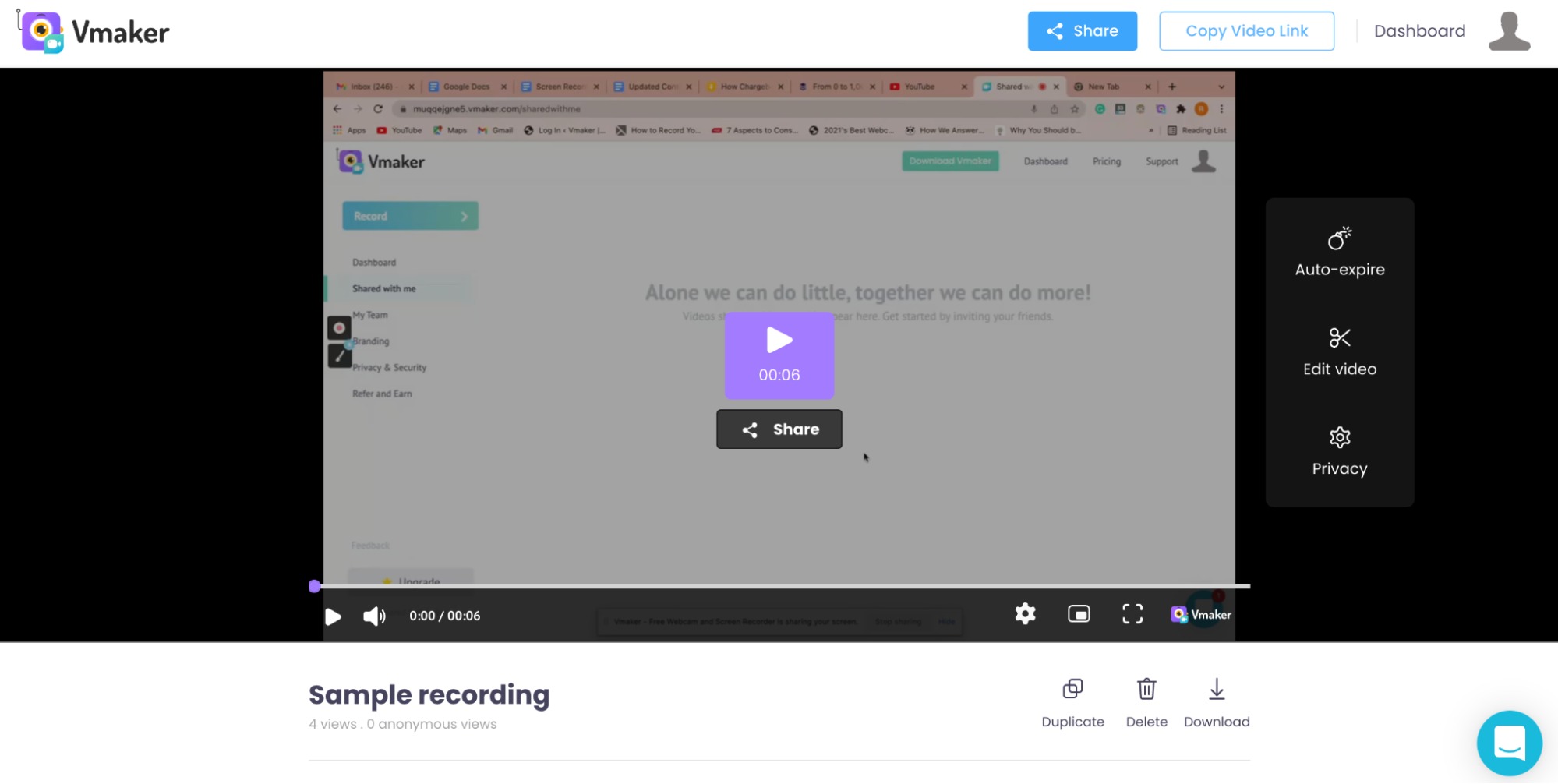 Now that you've learnt how to screen capture a video, let's explore what types of screen recorded videos can be created using this method.
8 Commonly Used Types of Screen Recorded Videos
Here are a few common types of videos that can be created with a user-friendly screen recording software like Vmaker.
1. How-to Videos
How-to videos grab a lot of attention and are considered to be the most popular content category on YouTube. It teaches people how to accomplish a certain task at hand. It usually is delivered in a step-by-step format to ensure it's easier for the audience to follow.
2. Onboarding and Training Videos
Training videos, similar to tutorial videos and how-to videos, focus on educating viewers about something. These types of videos are increasingly used for a variety of reasons.
A lot of organizations have started using them to streamline their onboarding processes. It makes their job easy as they just have to create a series of training videos explaining all the joining procedures involved.
Since it's self-explanatory and can be revisited any number of times, it is beneficial for both the new joiners and human resource teams.
3. Presentation Videos
Video presentations are useful in conveying complex concepts in a simple yet effective way. When people add voice overs and webcam overlays to their presentations, they'd be able to deliver complex information in an engaging way.
A screen recording software that allows people to record both their screen and webcam will help people go that extra mile and personalize their presentations.
4. Tutorial Videos
These types of videos are explanatory in nature and provide a complete run-through about a certain topic in an easy-to-understand format. It can also have a few relevant examples and illustrations to help the audience understand information better. The ideal length of a tutorial video falls somewhere in the range of 2 - 10 minutes.
5. Product Videos
Product videos focus on highlighting the product's features and benefits. It can also be used as a means to provide a demonstration of how a product works. Sometimes, people use these kinds of product videos during product launches too!
A few examples of product video formats are
Product demo videos
Product tutorial video
Product ads or video promotions.
6. Reaction Videos
These types of videos are often used by YouTubers when they feel the need to record themselves reacting to other digital media. Reaction videos are nothing but screen recordings that capture the content playing on the screen along with the reactors' reactions.
7. Gameplay Videos
Gameplay videos are nothing but screen recordings of live gameplays. Since people love watching gameplays, a lot of YouTubers have started recording themselves while they play.
8. Testimonial Videos
Testimonial videos play an active role in boosting a site's credibility. If you're a business owner, displaying some genuine feedback from some of your happy customers will help you increase your conversion rates.
Conclusion
Now that you know how to screen capture a video and are aware of the different types of videos that can be created with a screen recording software, go ahead and start recording those videos without fear!
Recommended Reads