How to record Zoom, Google Meet, or any online meeting with subtitles?
Tired of scribbling down frantic notes to remember what people say during a meeting?
Wondering if there are any ways to record, save, and share meetings quickly without breaking a sweat?
Worry not. We have your back.
With the right set of tools and techniques, you can easily record, share, and save your meeting recordings to the cloud within a matter of a few minutes.
Today, we'll show you how to record, share, and save endless number of meeting recordings to the cloud without burning a hole in your pocket. As an additional bonus, we'll also show you how to add subtitles and translations to your recorded meetings.
Let's get started.
How to Record a Meeting in Teams, Zoom, Meet, or Webex With Subtitles & Translations?
We'll be taking you through this process with the help of a screen recorder called Vmaker.
Now, you may be wondering why you should be using a third party screen recording application to record your meetings when you can just record it using the native application.
Well, the answer is simple.
The native video conferencing applications like Zoom, Webex, Google Meet, Skype, and Microsoft Teams provide only limited recording functionalities. They don't come with advanced editing functionalities and will only let you record videos at a compromised quality. Also, a few video conferencing apps like Zoom and Microsoft Teams don't let their participants record their meeting without the host's permission.
Video: How to record Zoom meeting without host permission (with subtitle)
That's why we recommend you to record meetings with a professional screen recording software like Vmaker. With Vmaker, you can easily record, edit, share, and save your meetings to the cloud at 4K HD quality. The best thing though, is that it allows even its free users to record unlimited number of videos seamlessly.
Now, without any further ado, let's quickly learn how to record online meetings with subtitles and translations.
Step 1: Sign up & Install Vmaker
Sign up for Vmaker and click on the 'Download Vmaker' button on the dashboard.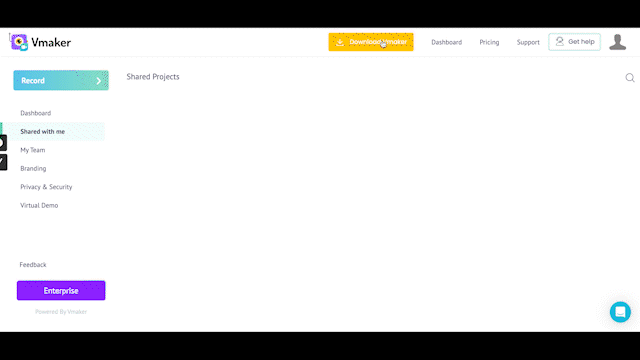 The application will get downloaded to your device.
Step 2: Record the Meeting
Now, you can launch Vmaker on your device, customize your recording preferences, and start recording. Make sure you select your recording mode, recording quality, and audio inputs.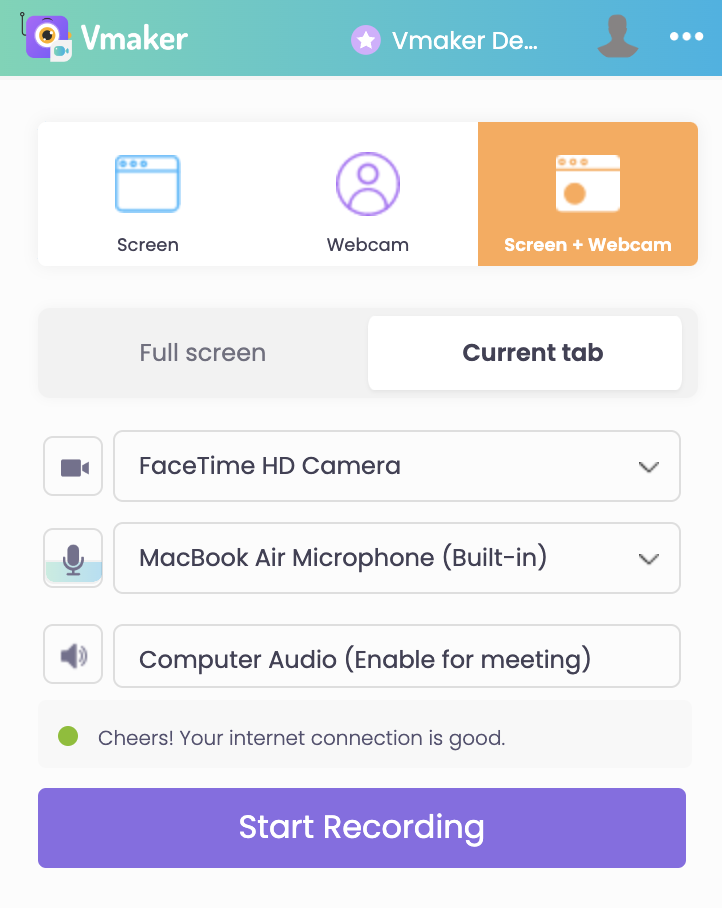 You can also enhance your recording further by customizing it with advanced features. Just click on the horizontal dot matrix on the top right corner of your recording pop-up and choose 'Preferences.'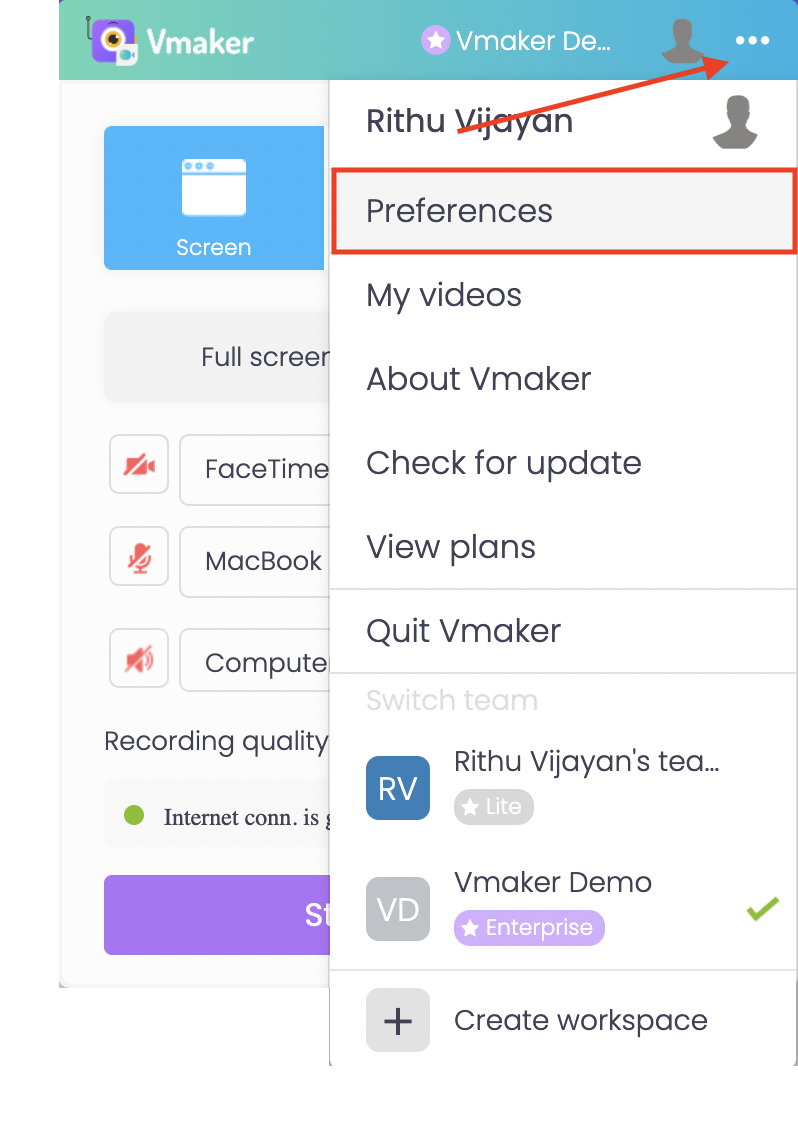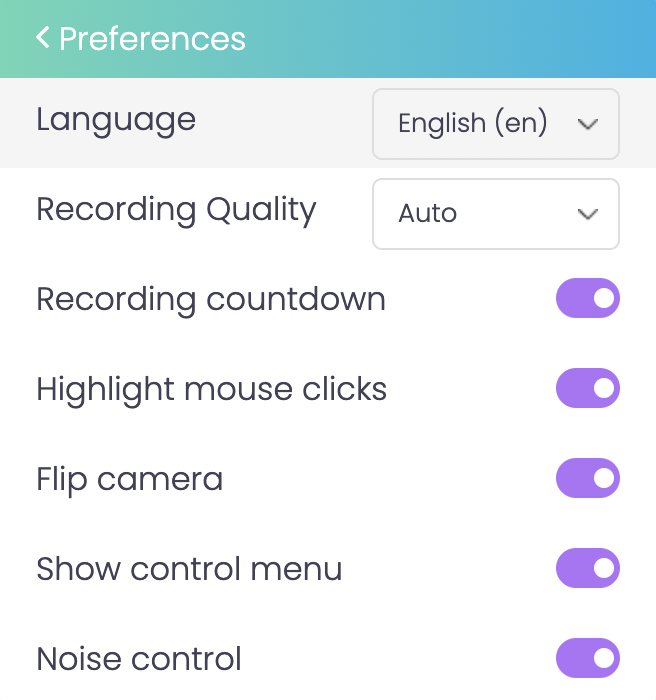 You will now be able to enable additional features like noise control, recording count down, etc.
Once you've customized your recording completely, you can hit the 'Start Recording' button.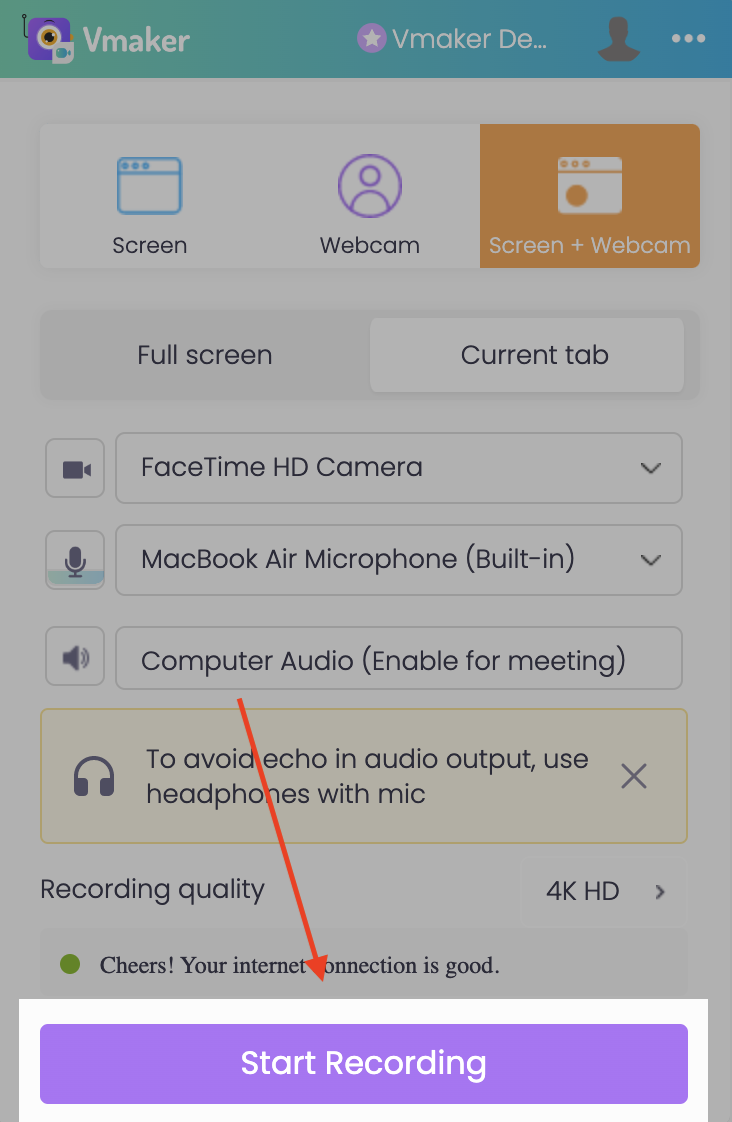 Now, you can join your online meeting. Vmaker will keep recording your screen with both computer audio and microphone audio.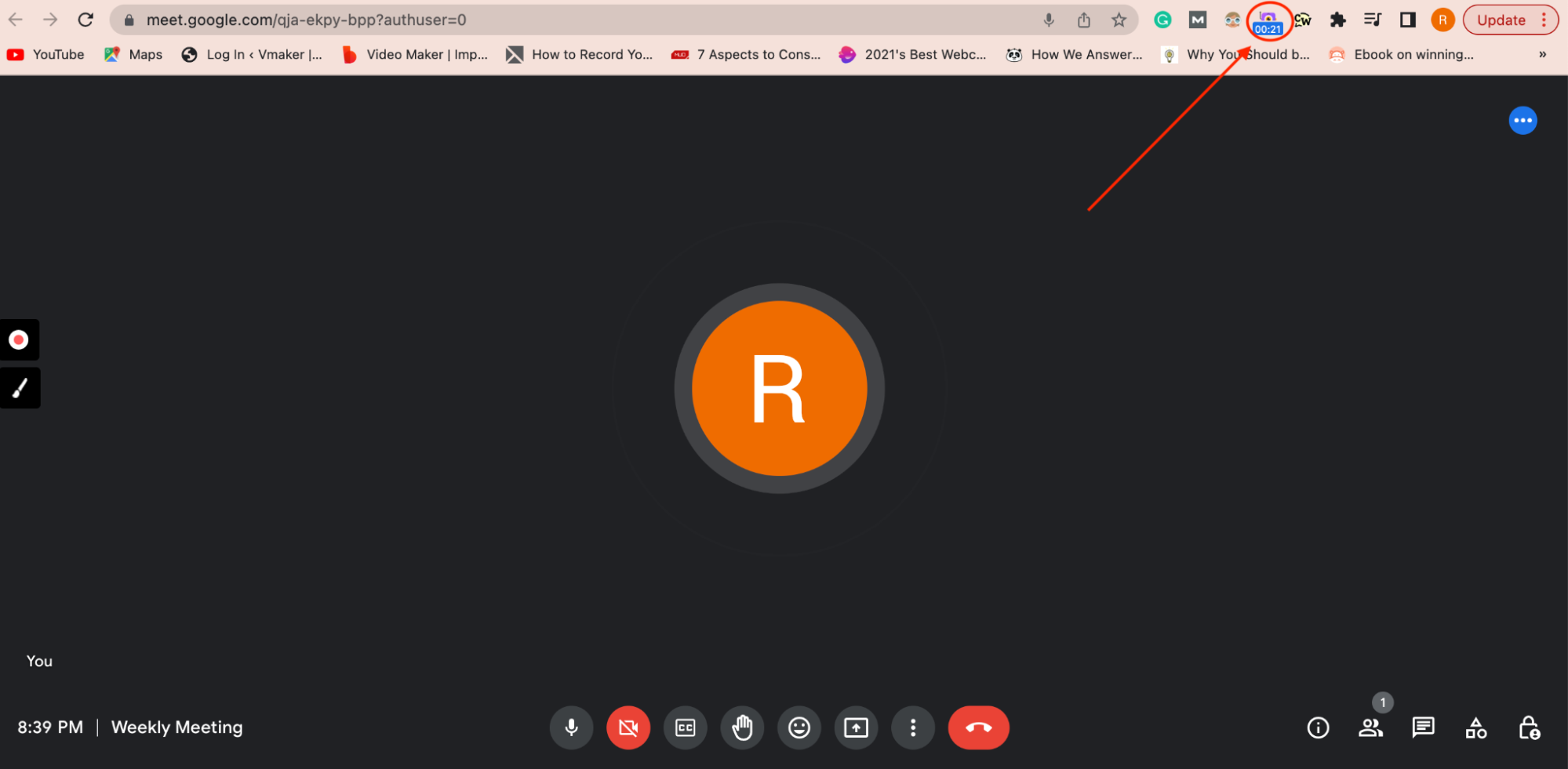 As soon as you are done with the meeting, click on the 'Red Dock button' on the left corner of your screen. The recording stops and gets transported to your dashboard.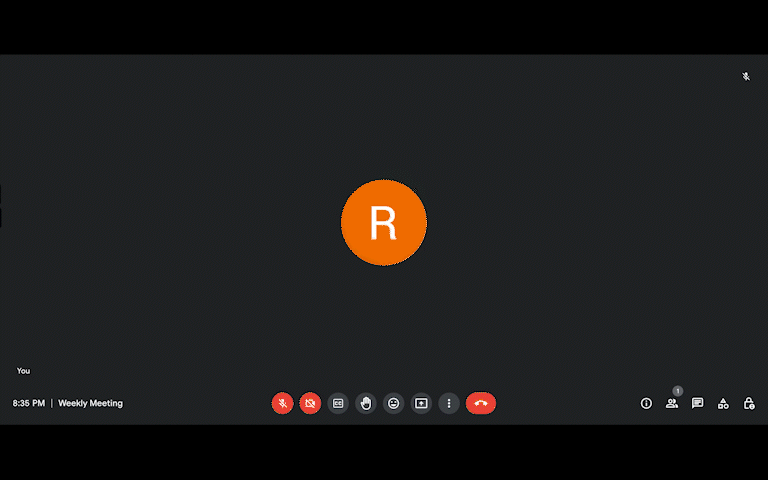 Step 3: Edit the Recording
Now, you are free to edit your recording. You can use Vmaker's built-in editor to remove the unnecessary parts of your recording.
To access Vmaker's built-in video editor, click on the 'Edit' option on the player page.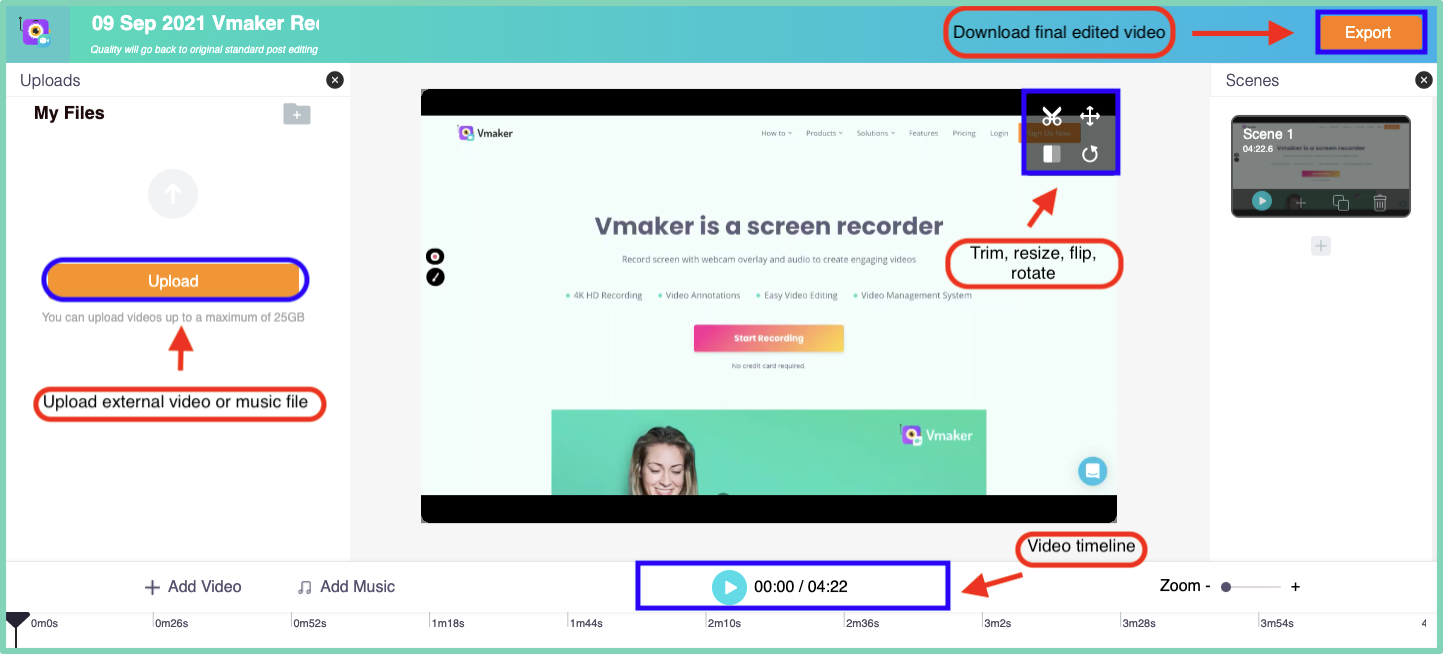 You will be taken to the editor page where you can trim, rotate, flip, or resize your recording according to your own preferences. You can also add additional intro and outro videos to the beginning and end of your recording.
Once you're done editing, you can export the recording at 4K resolution and download it.
Step 4: Add Subtitles & Translations
Now, you can add subtitles and translations to your recordings using Animaker.
Head over to Animaker's home page and sign up.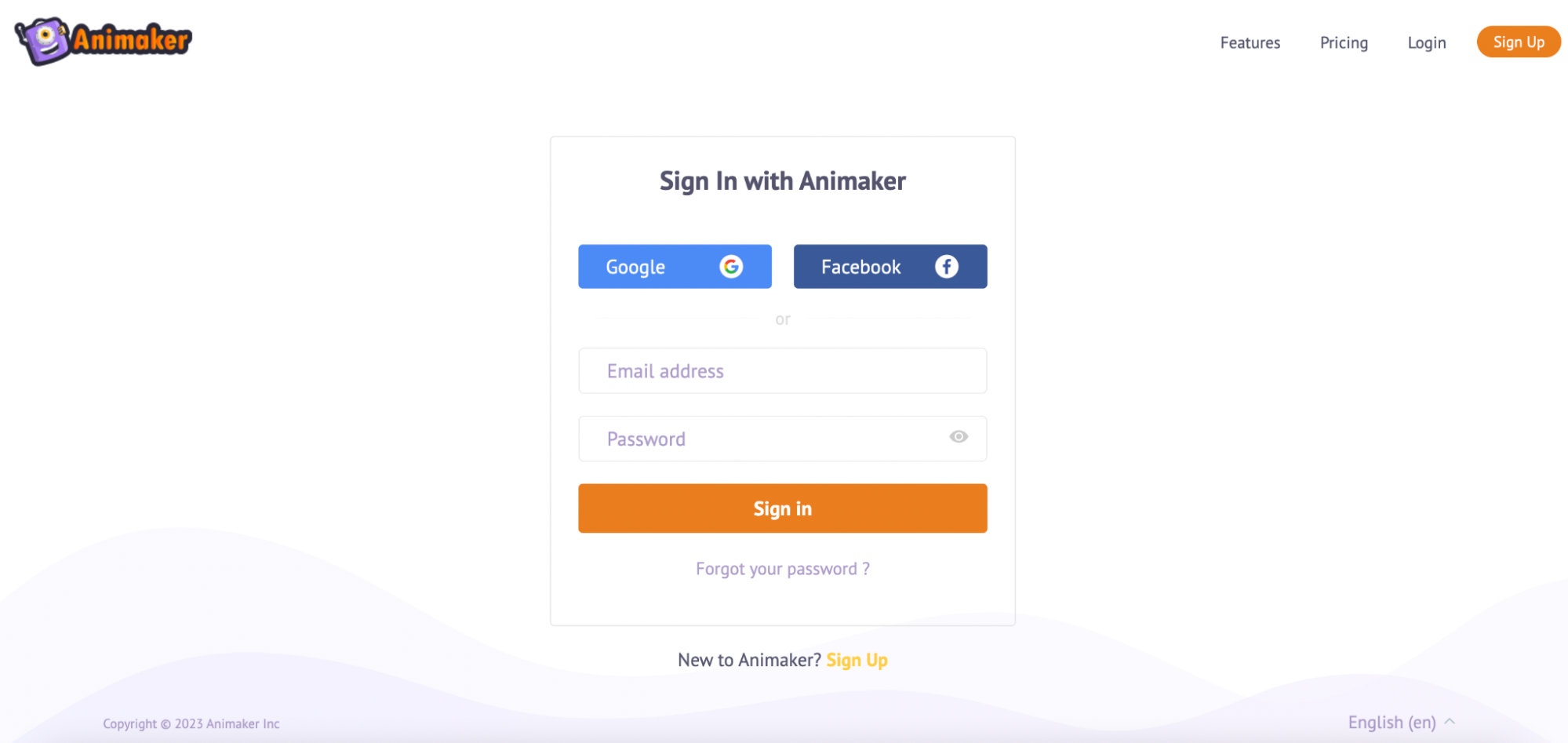 Once you sign up, you will be able to access Animaker's Subtitle generator. Just click on the Create button on the top left corner of your screen and choose Create Subtitle. You will be directed to a screen where you can upload the video that needs to be subtitled.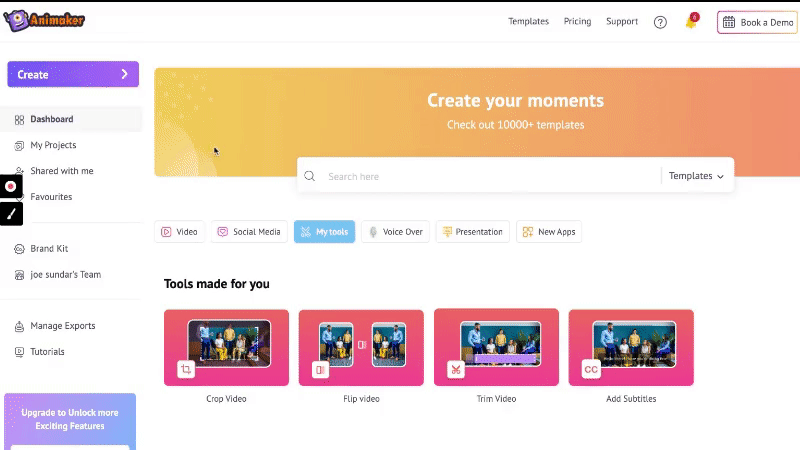 Upload the screen recorded video and click on 'Auto Subtitle.'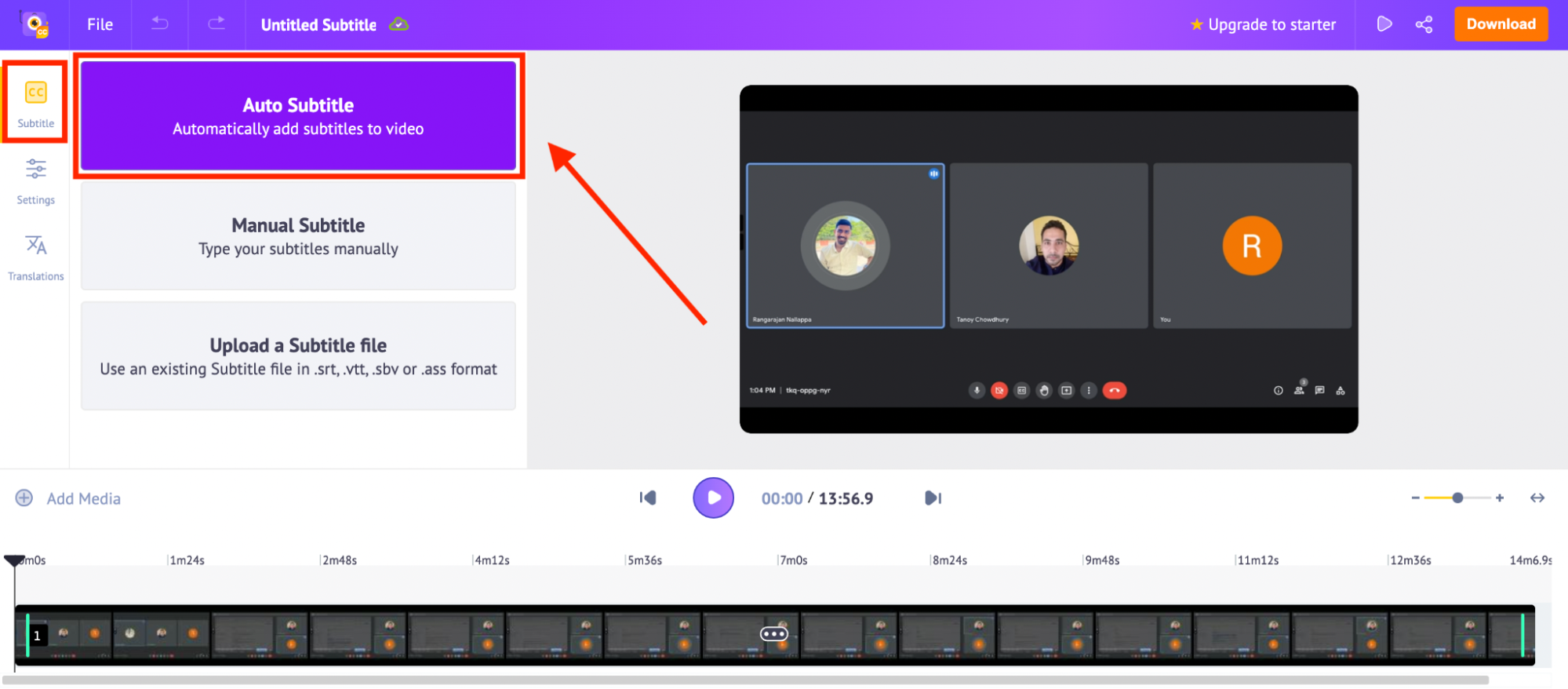 Animaker will start generating automatic captions for your meeting recording.
You can also edit these captions by double-clicking on that text you'd like to change, and rephrase it.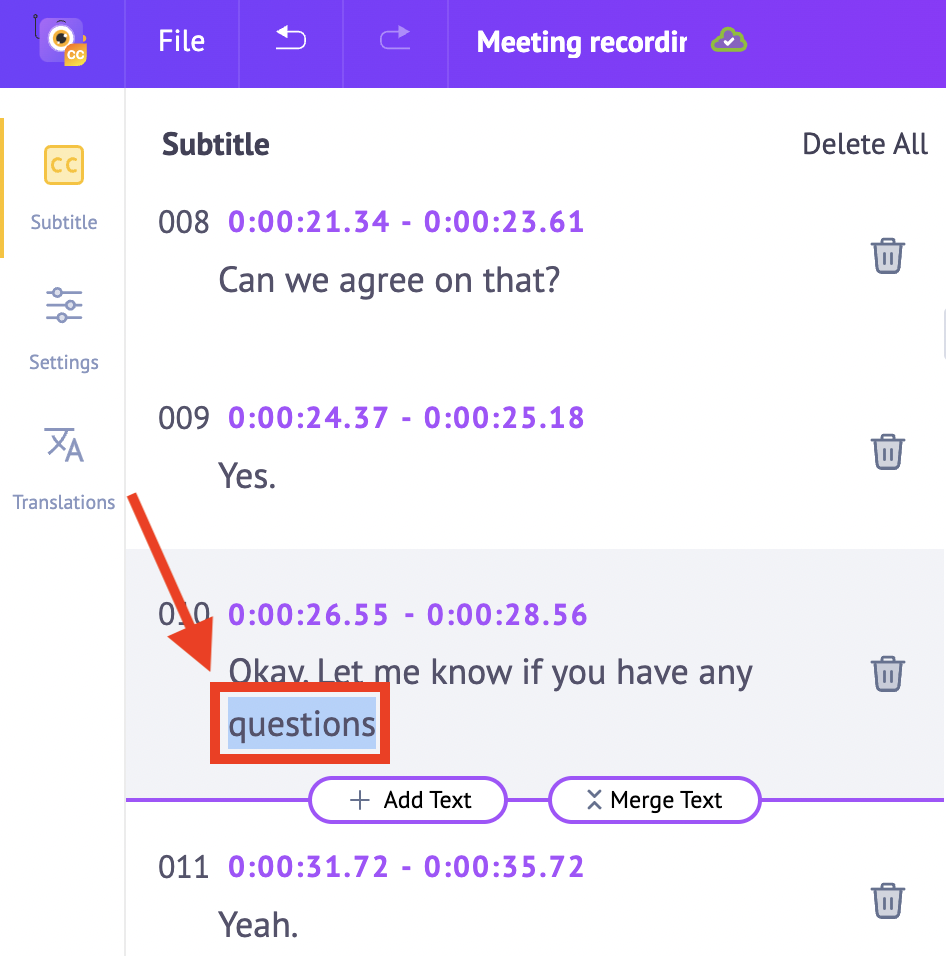 Animaker also provides auto-translations in 35+ languages. If you wish to auto-translate your meeting in different languages, you can make use of this feature.

Just click on the translation icon on the left hand side of your screen, select 'Auto Translate', and choose the language you want the meeting to be translated in.
Step 5: Share with everyone
Once you've generated the subtitles and translations for your online meeting, you are free to share it with everyone. You can either choose to share it instantly on social media or download it to your local device.

But, even if you don't download the recording, it still gets saved to Animaker's online library from where you can access it anytime.
That's it. You're done.
You now know how to record, share, and save your online meetings to the cloud with very minimal effort. You can use this method to record any online meeting - be it Zoom, Microsoft Teams, Google Meet, Webex, or Skype. Vmaker can record it all with the tap of a button.
Sign up
for free and start recording your meetings now!
Recommended Reads
How to Record a Webinar (Step-by-Step Guide)
How to Record PowerPoint Presentations With Audio & Video
How to Add Multilingual Subtitles to Videos (With Use Cases)
How to Make a Viral Youtube Video Using ChatGPT & Vmaker
How to Add Auto-Captions to Screen Recordings?
How to Blur/Change/Remove Your Webcam Virtual Background?
Record on Zoom for Free - A step-by-step guide (with video)
10 Best Zoom Meeting Recorders (2023)