How To Record a Zoom Meeting as a Participant?
Wondering how to record zoom meetings as a participant (without seeking the host's permission)?
Worry not. You've come to the right place.
In today's post, we'll be teaching you how to record zoom meetings (without the host's permission) using an external screen recording software.
Let's get started!
How to Record a Zoom Meeting as a Participant?
Prefer reading? Here's a simple tutorial you can follow!
In this tutorial, we teach you how to record a zoom meeting as a participant with the help of a user-friendly and budget-friendly software called Vmaker. It comes with a ton of impressive features and allows you to even schedule your meeting recordings!
Here's a sneak peek of what you get with Vmaker:
Features for free users
Unlimited cloud storage space
Unlimited number of recordings
Available in multiple languages
Comes with a built-in video editor
Comes with no watermarks
Comes with a noise-cancellation feature
Allows you to record up to 720 P
Allows you to record your screen, webcam and both (screen + webcam) simultaneously
Allows you to capture both internal audio and external audio
Advanced features for Vmaker's paid users
Up to 4K HD recording quality
Access to an in-built scheduler
Auto expiry of videos
Customize your recording according to your marketing needs (Brand customization)
Access to upload videos or files directly to YouTube
Without any further ado, let's dive in!

Step 1: Sign Up for Vmaker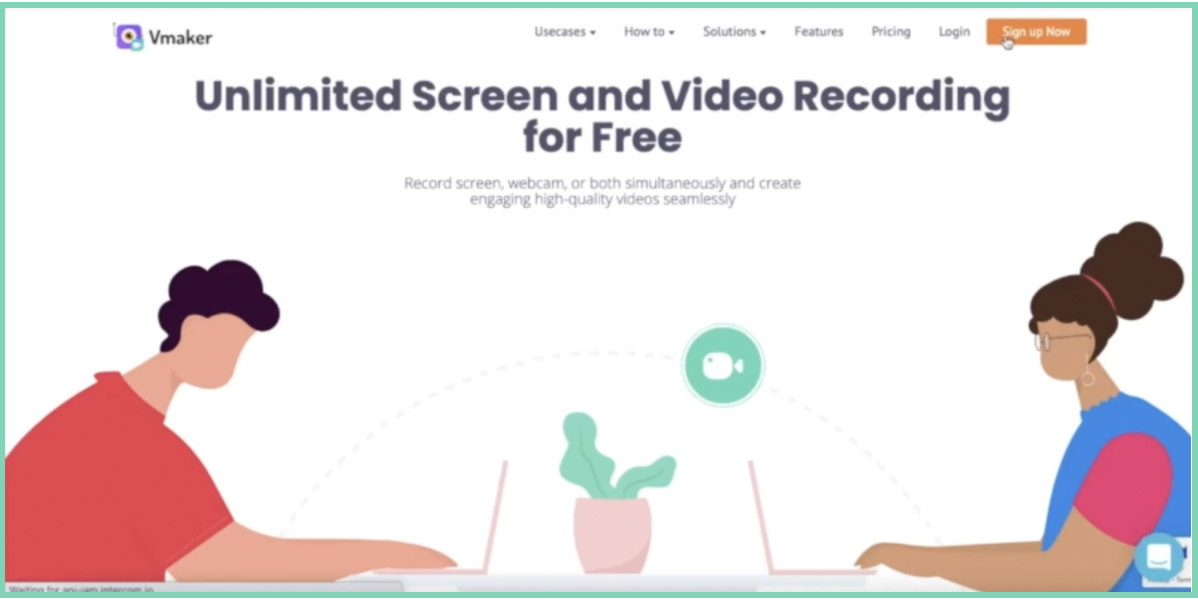 Create an account on Vmaker or sign up using an existing Google account.
Step 2: Download Vmaker to your device
Vmaker is available for download in four formats.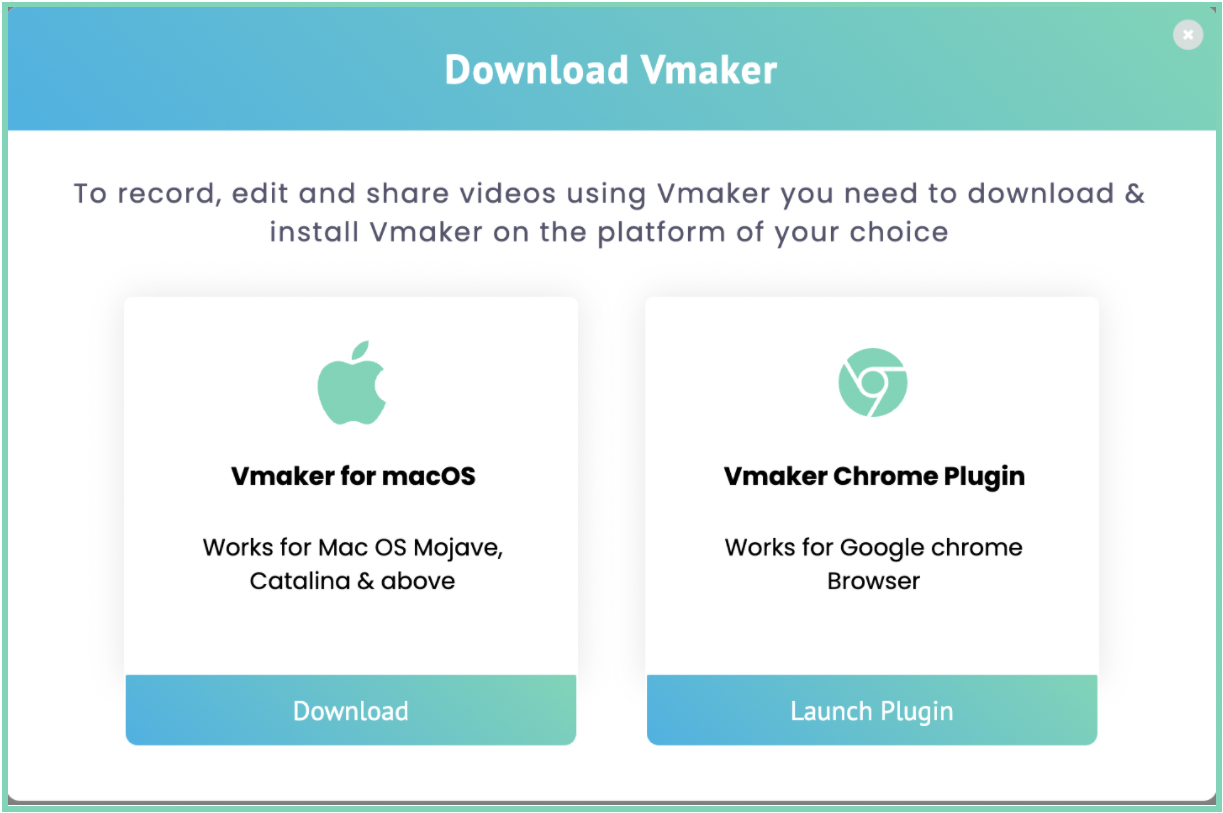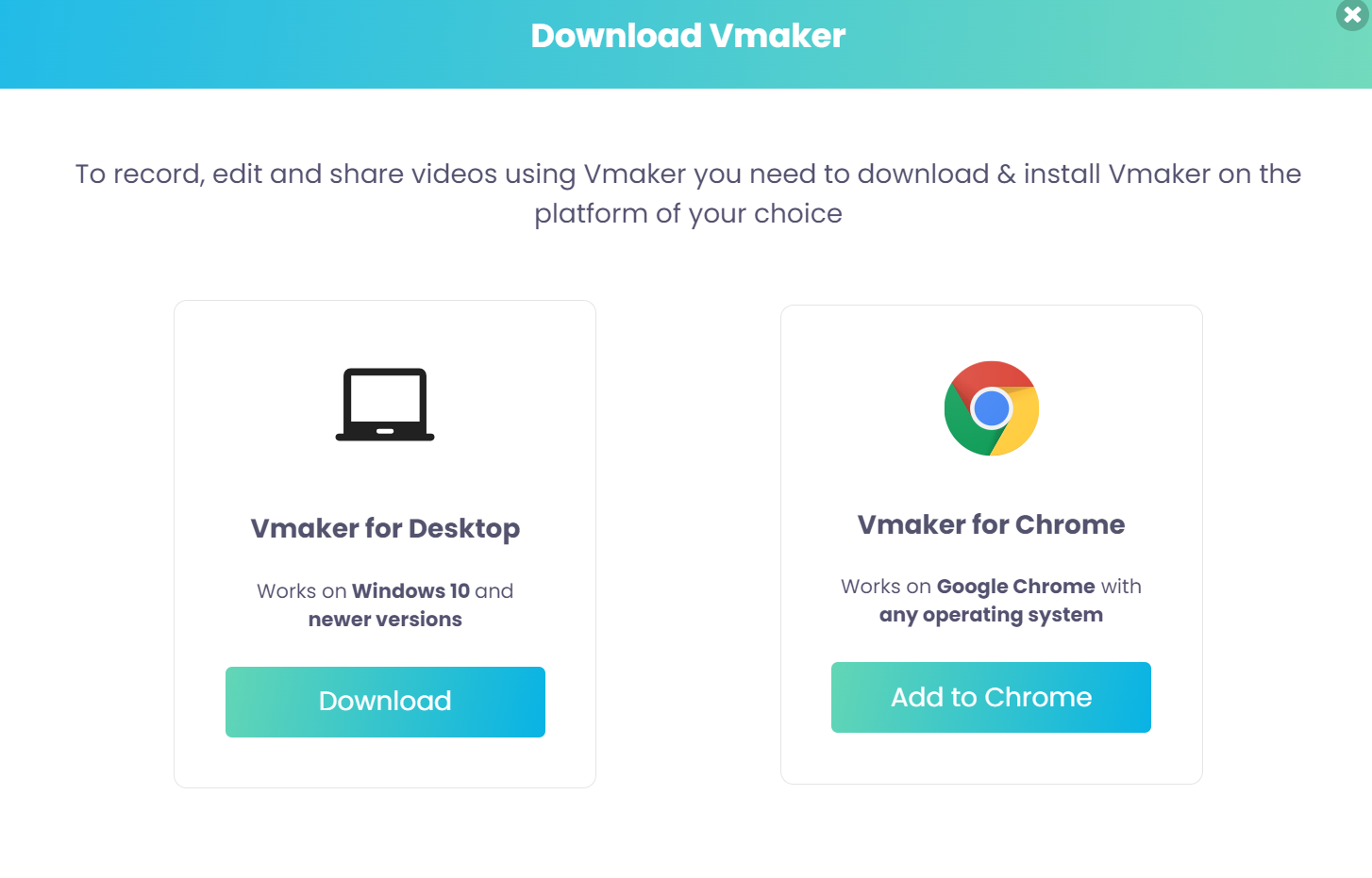 Download a version that suits your needs.
Step 3: Pin the Plug-In to Your Browser
If you're using a chrome extension, you can pin the plug-in to your browser. This helps you access Vmaker whenever you want. Whenever you feel the need to access Vmaker, just click on the plug-in, and you will be able to start recording.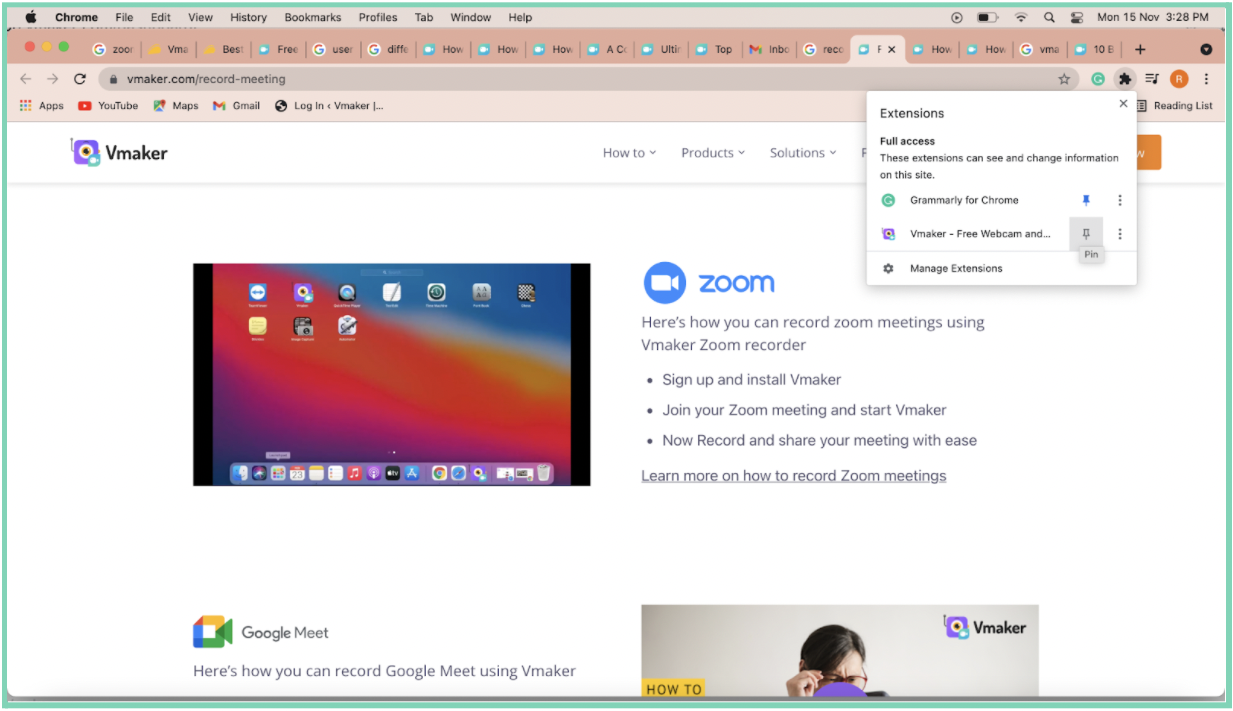 Step 4: Set Your Preferences and Start Recording
Since we're focusing on learning how to record zoom meetings as a participant, select only the screen recording option. Additionally, Vmaker also allows you to customize your recordings by giving you the flexibility to record only your current tab or your entire screen.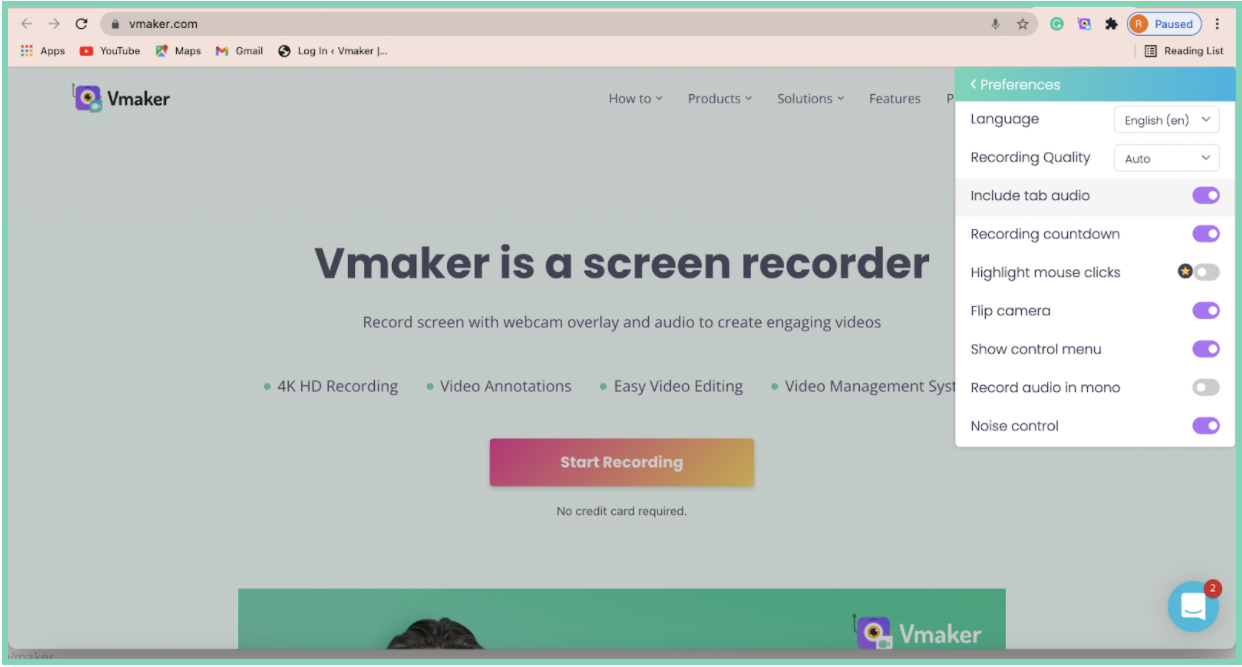 Customize other preferences according to your requirements.
Now, you can log in to your zoom account and go to the meeting.
Once you land on the zoom page, you can click on the chrome plug-in, make sure you've customized your preferences, and start recording by clicking on the 'Start Recording' option.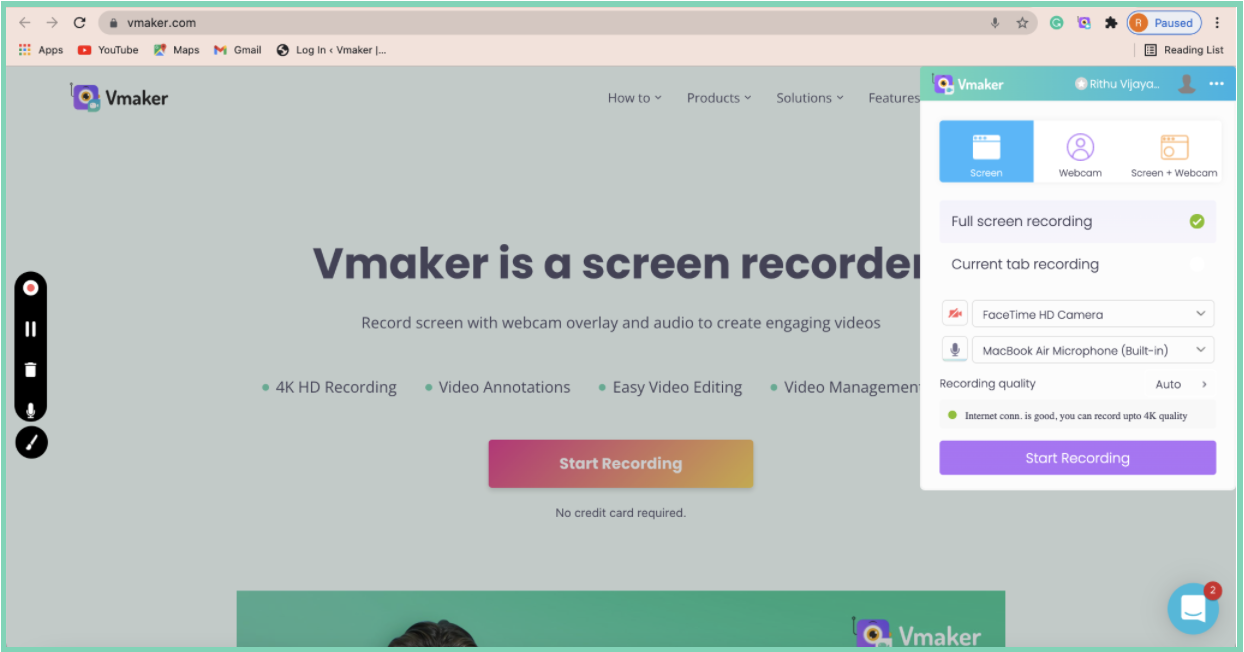 Step 5: Edit and Download Your Recording
Stop the recording once the zoom meeting is over. Now, the file will automatically be saved in the Vmaker dashboard.
If you're happy with the recording, you can change the name of the file and download it as it is.
But, if you'd like to edit it, click on the 'Edit' option. You will be taken to the editing section.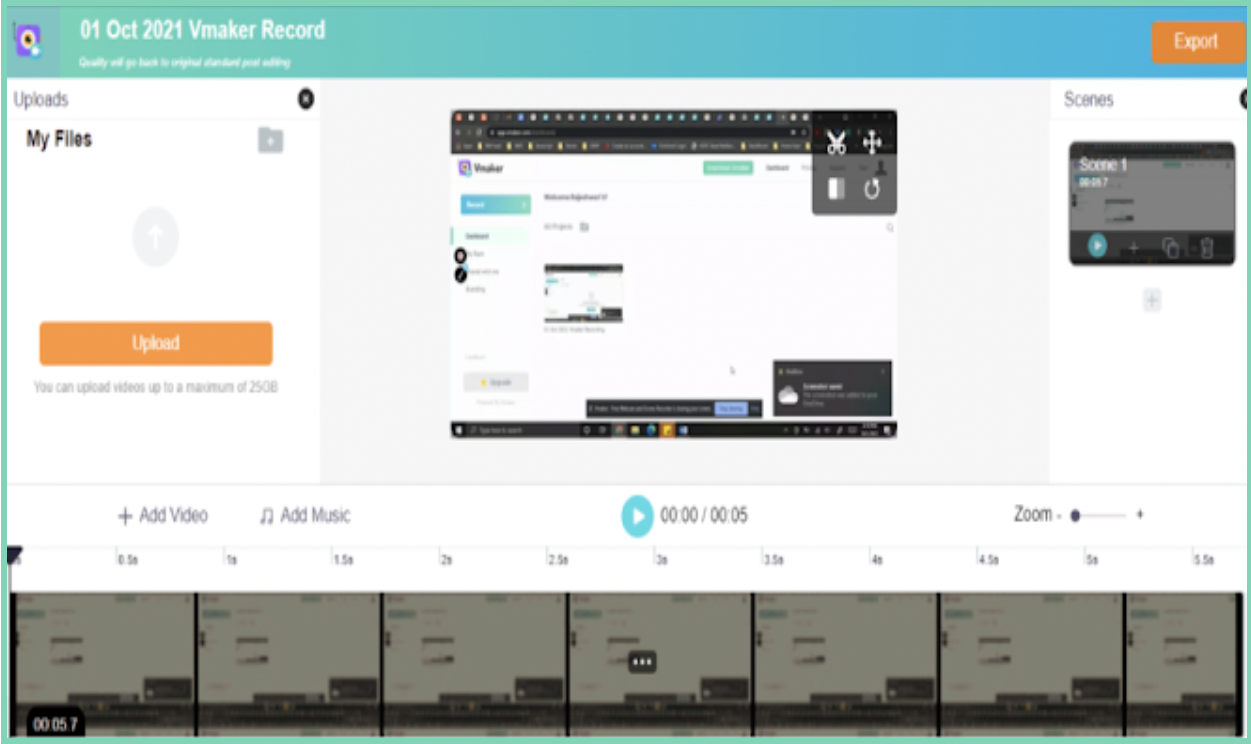 Pro tip: Before editing the files, it's always advisable to duplicate them. By doing this, you make sure you have an unedited original copy as your backup.
Once you've duplicated the file, click on the 'Edit' option. In the editing section, you will be able to cut out unnecessary parts of the video.
After editing the recording, click on the 'Export' tab. Now, you'd be prompted to select the video quality. Select your desired video quality and proceed.
Now, you are free to share and download the recording easily.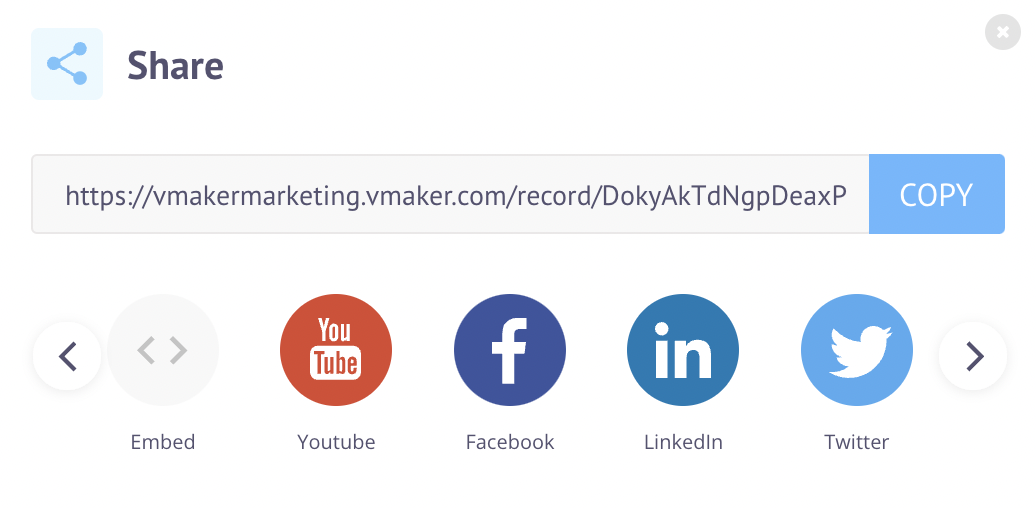 The same approach can be used to record other meetings, conferences, and webinars such as:
That's how easy it is. Start Recording videos for free with Vmaker!
Happy recording!

Sign Up For Vmaker and start recording zoom meetings for free!
Frequently Asked Questions
1. How long do I have access to these zoom recordings?
Once you've successfully recorded, the recording will automatically be saved in the Vmaker's dashboard. It does not expire and stays there forever.
2. How to record a zoom meeting as a participant on mobile for free?
Currently, Vmaker only has an iOS application (beta version). It will be launching its Android version soon.
3. Can the zoom video recording be shared with others?
Yes. You can definitely share your recording with your team. You can give access to your team members and share the recording. It will help them collaborate and share important meetings with their colleagues.
It can also be used by teachers and students to manage class tutorials and assignments.
4. Can I record a zoom meeting as a participant without permission?
It's impossible to record zoom meetings without permission. If you don't have permission to record, try installing a third-party software like Vmaker. In order to learn how to record a zoom meeting as a participant, scroll up and take a look at the post as we have discussed the exact topic in simple steps!
5. What are the basic things you should look for in a screen recording software?
Here are a few basic things that you should look for in a screen recording software:
User-friendliness
Budget friendliness
Easy Sharing & Upload options
Customer Support
Editing functionalities
Multiple Recording options
Recommended Readings: