How To Write Minutes of Meeting While Working Remote (2022)
A lot of things changed when the COVID-19 pandemic hit the world. Strict social distancing policies were implemented, and it became mandatory for all organizations to strictly adhere to government policies. In order to reduce the spread of the coronavirus, the global governing bodies requested all organizations to switch to the remote working model. This sudden shift made all workers spend more time on one-on-one calls and meetings.
Recently, the Harvard Business School surveyed more than 3 million people in 16 global cities to analyze and study the effects of asynchronous communication methods on people. The data derived from the analysis of meeting invitations showed that:
There was a 13% increase in the number of meetings (after the pandemic) and
The number of people invited to meetings increased by 2 - 14%.
On average, an employee spends at least 4.1 hours a week attending meetings!
We all know how hard it is to organize an effective online meeting. If organizing a meeting and trying to get everyone to join on time seems tough, then writing the minutes of those meetings is something that's even more challenging.
As employees attend more virtual meetings after the pandemic, it's important for minute takers to learn how to write minutes of meeting effectively. Firstly, let's understand what meeting minutes truly are.
What are Meeting Minutes?
Minutes are the official notes taken during a meeting. Minute-taking is a process of documenting the decisions and plan of action discussed during the meeting.
While a secretary is usually assigned to write the minutes of a meeting, the active involvement of all board members is often necessary. The board members check the accuracy of the minutes before it is approved. Minute takers need to be very focused and pay attention to every small discussion that is being said in the meeting.
Why should You Write Meeting Minutes?
Let's try to understand the real purpose of professional meetings.
The main purpose of a professional meeting is to solve existing problems, brainstorm new ideas, discuss the next steps (steps ahead), and assign appropriate tasks to its team members.
Since meetings play an important role in improving the team's general performance and productivity, it is important to document them effectively.
Skills Required To Take Effective Meeting Minutes
A minute taker should have the following skills.
Comprehension: They should be able to understand complex topics discussed during the meeting. Minute takers are expected to list only the important points. Therefore, it's necessary for them to gain a proper understanding of what to note down and what to avoid.
Typing: It's important to maintain a typing speed that syncs with the pace of the meeting. If their typing is slow, that's something that they should try working on.
Listening: They should also have good observation and listening skills.
Common Challenges Minute Takers Face
Meetings can become noisier when too many opinions are conveyed at the same time. People tend to deviate from the main point of discussion and can come up with new issues. Focusing only on the important facts that relate to the point of discussion becomes trickier.
While it's trickier to write effective meeting minutes for offline meetings, writing minutes for online meetings is even more challenging. Some common challenges that minute takers face during online meetings are:
Zoom fatigue and eye strain,
Connectivity issues,
Difficulty in participation,
Difficulty in keeping up with the pace of the meeting.
Now that we are aware of the common problems that minute takers face, let's try and come up with solutions to address these problems.
How Can Recordering Online Meetings Help?
Recording online meetings could definitely help solve some of the issues mentioned above. You no longer need to worry about missing a few key points here and there. Once you record the meetings, you are free to take a look at it and re-structure your meeting minutes precisely.
Benefits of Recording Meetings
In case you miss out on any key points, due dates, or important timelines that were mentioned in the meeting, you will be able to revisit the recording of the meeting and make changes to the notes accordingly.
It helps you perform a thorough analysis and understand the key topics discussed in the meeting clearly.
Learn How To Write Minutes of Meeting in 5 Simple Steps
Learn how to write minutes of meeting effectively by simply following the instructions mentioned below.
Step 1: Prepare the agenda by getting in touch with the chairperson.
It's always advisable to plan things in advance. It will help you stay organized and ensure you work in a structured manner. Try to get in touch with the chairperson and prepare the agenda. Once the agenda is ready, you can draft an outline for the meeting incorporating all the necessary headings and subsections.
Step 2: Get your recording set up ready.
Now, this is the most important step. In order to record online meetings, you need to install a third-party screen recording software like Vmaker.
You might be wondering why you should install a third-party screen recording software when you can just record meetings on the native application.
The problem is, on platforms like Zoom, the participants are expected to seek permission from the host every single time. Only if the host approves their request, will they be able to record zoom meetings. On other platforms like Google Meet, there's no recording feature available.
If you're using Webex or GoToMeeting, you need to upgrade to a premium account to unlock the recording feature. These options are neither easy nor budget-friendly. That's why we take you through one of the easiest approaches using Vmaker.
Download A Meeting Recorder
You can now keep your recording set up ready by downloading a meeting recorder. We recommend Vmaker as it is one of the most user-friendly meeting recorders available online. It allows users to record online meetings for free. It can record both internal and external audio effortlessly. It can be downloaded in two formats - as a Chrome extension from the Chrome Web Store or as a macOS Version.
Steps involved in recording online meetings using Vmaker
Sign up for Vmaker and create an account.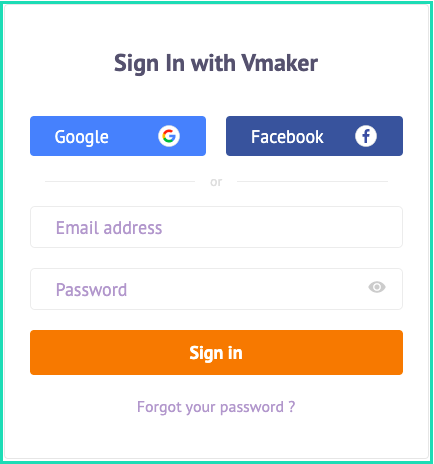 2. Log in to the Vmaker account and download your preferred version.

3. If you're using a Chrome extension, pin the extension to your browser. If you're using a Mac application, you can directly open the application and start recording.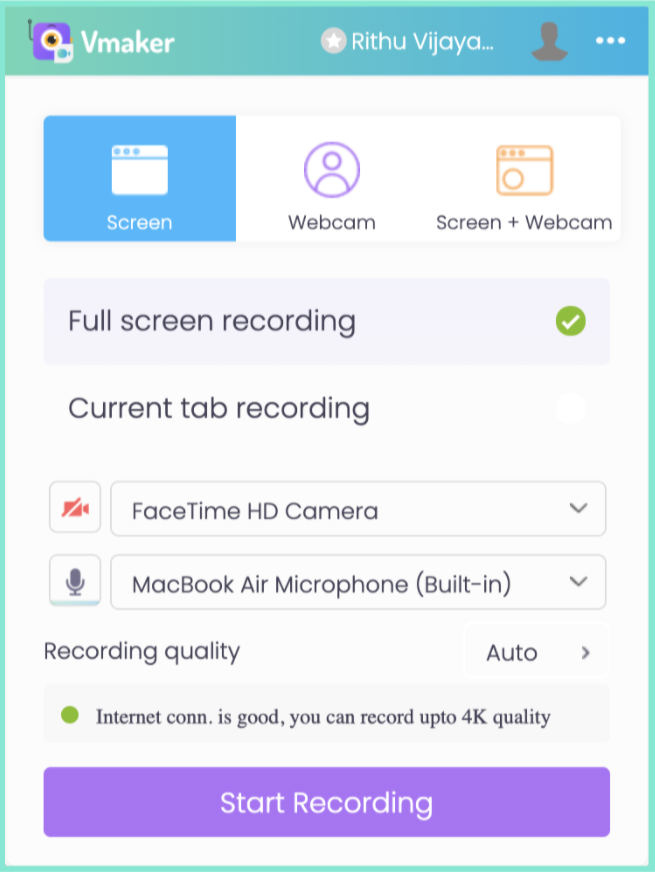 4. Now, you just need to customize your preferences and start recording. Once you finish the recording, the file will automatically be saved in the dashboard.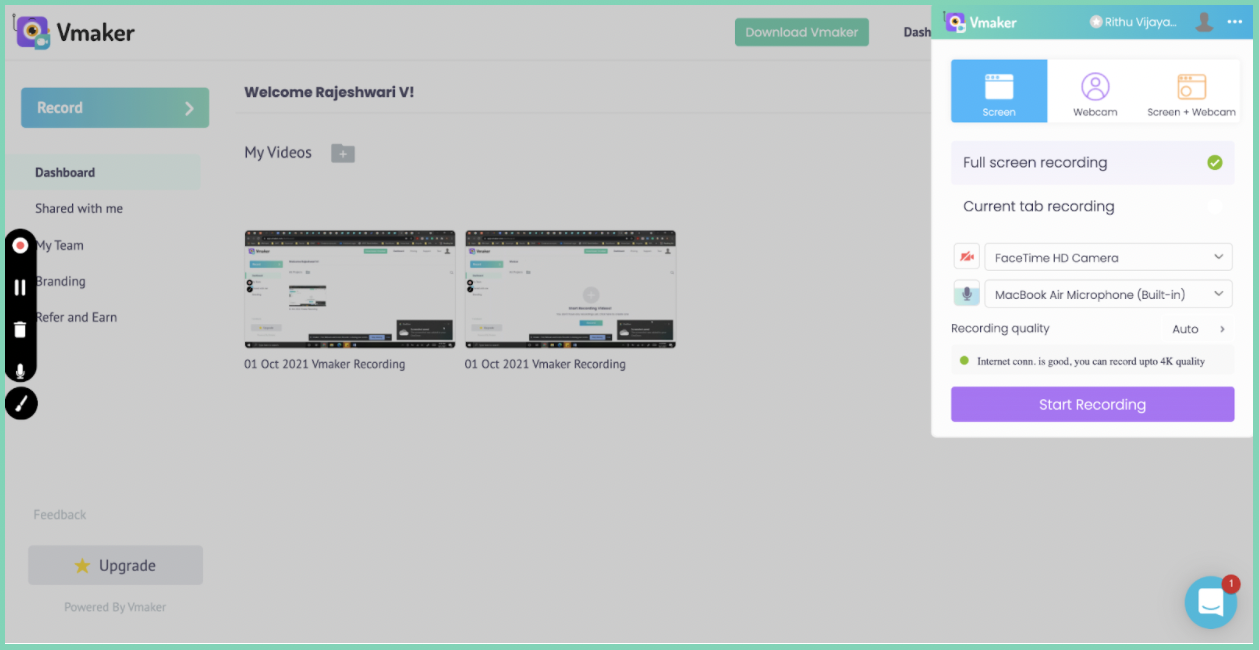 That's it. That's how easy it is. Now, you can start writing your minutes without getting stuck. Writing meeting minutes isn't stressful anymore! The best thing about all this is, you can get all this done for free!
To learn more about Vmaker and its features, feel free to check out this video below.
Step 3: Join the meeting, start recording and start taking notes
Once you join the meeting, start recording. As the meeting gets recorded, make sure you start taking notes as usual. Remember, the recording is just a resource that you should use as a reference when you're stuck somewhere. Don't skip taking the notes. Keep writing the notes as you usually do.
Step 4: Write the meeting minutes with the help of the recording
Once the meeting is over, you can start writing the minutes as soon as you can. This helps you write better as the discussions that happened during the meeting stay fresh in your memory. You can make use of the recording here and revisit the sections that you missed. Take a look at the list below to get an idea about what you should include and what you should avoid while writing the minutes of a meeting.

Meeting Minutes Format
Now, let's take a look at the important things that should be included in meeting minutes.
Name, place, date, and time (also mention if it's an online meeting or offline meeting)
Purpose of the meeting
List of participants present
List of participants who informed the team that they wouldn't be able to turn up for the meeting
List of participants who didn't turn up for the meeting and remained uniformed
Agenda
Decisions made and discussions
Followup meeting details (the timing and place of the next meeting)
Links to relevant attachments or documents.
Mistakes To Avoid
By now, you have a clear idea about what should be included in the meeting minutes. Now, let's take a look at the list of things that you should avoid.
Avoid using personal comments and opinions.
Do not use adjectives, adverbs, and emotions.
Make sure you avoid grammatical errors.
Don't overlook or neglect review and approval.
Make sure you go through previous meeting minutes.
Avoid changes in the format, style, or tone.
Avoid recording the contents of legal advice from counsel.
Do not make assumptions or guesses. Wherever there is a lack of information, state it clearly.
Do not attach incomplete or vague external documents. Try to attach documents that are only relevant.
Bonus: A sample meeting minutes template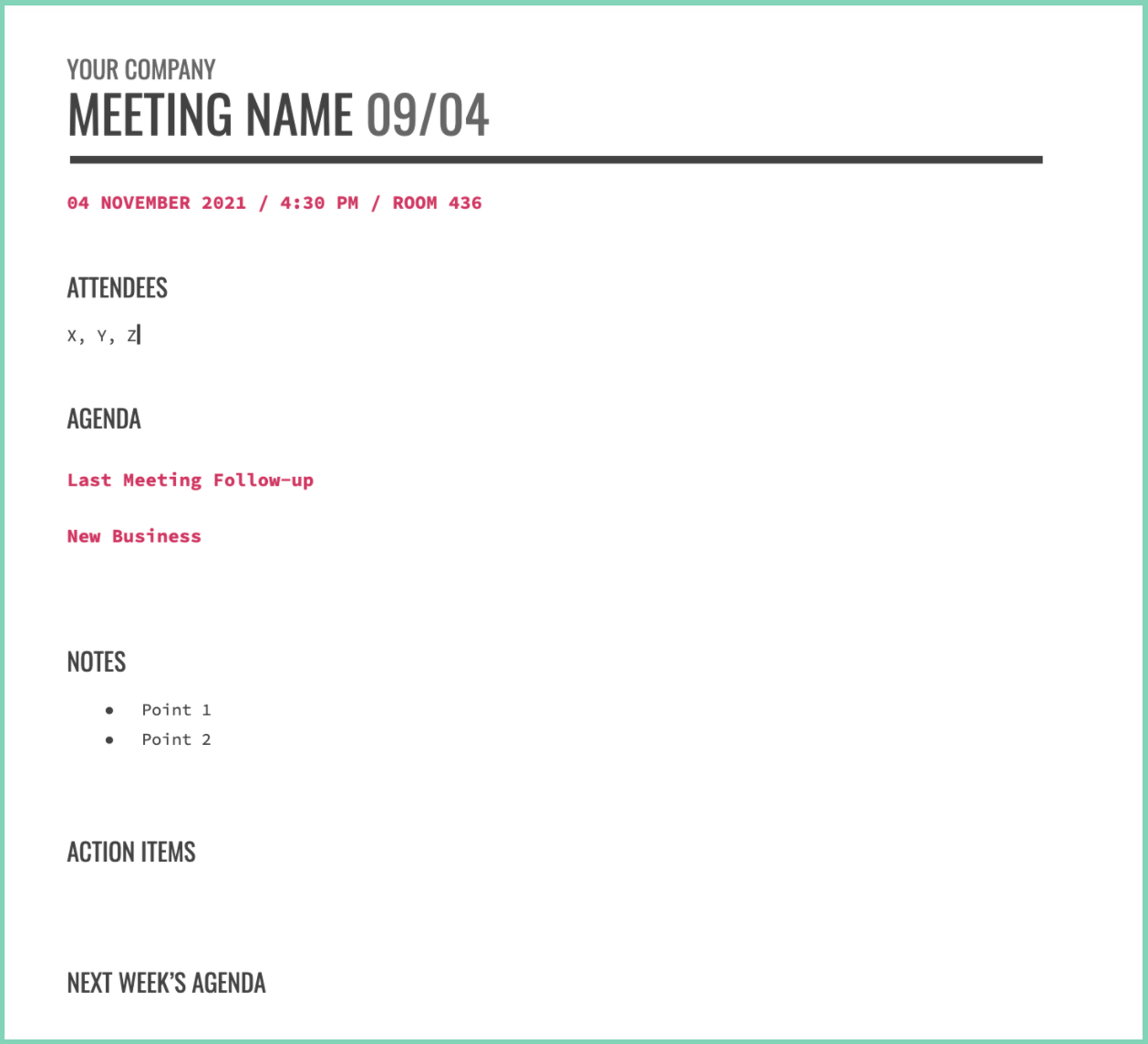 Step 5: Submit, Share for Review and Distribute The Meeting Minutes.
Once you've completed writing the minutes, make sure you submit it for review. You can get it reviewed and approved by the chairperson. After the minutes have been approved, share it with all your team members.
Conclusion
Now, you must have a complete understanding of what it takes to write effective meeting minutes.
You got to learn how to write minutes of meeting easily with the help of a meeting recorder.
So, the next time you are asked to write the minutes of a meeting, accept the challenge and start writing confidently!
Frequently Asked Questions

1. How long should I take to write the minutes of a meeting?
It is always advisable to complete it within 24 hours. This way, it's easier for the minute taker to recall the events of the meeting well.
2. How to circulate the minutes of a meeting?
Once you are done writing, distribute it to your team members via email or use a cloud-based sharing tool such as Google Docs.
3. Where can I access meeting minutes samples or templates?
Take a look at the bonus meeting minutes template we've shared above. This will give you an idea about the basic structure and format you should follow while writing the minutes of an online meeting.
4. How detailed should the meeting minutes be?
Meeting minutes should be concise and must contain the major action points of a meeting. Though it's necessary to add all the important points, it's always better to stay away from information that isn't relevant to the crux of the meeting.
Recommended Reads