5 Most Effective Tips to Make Presentation Video Stand Out
This is a guest post submitted by Harikrishna Kundariya, of eSparkBiz Technologies.
What is much better? A teacher standing in front of you dictating the lesson or the teacher working on a board, showing live examples through graphs and images, and narrating each statement.
Definitely, the second one works more preferably as you are going to observe the actions and understand the concept easily.
This exact strategy works for video presentations i.e., connecting the audience toward the visuals.
The viewers understand 95% of the message through videos compared to 10% when they read them on text. This is the effect of videos. The entire market industry uses video for presentations and promotions of their business and brands.
But how to make an effective video presentation?
Here, we are going to discuss the 5 most effective tips to create a video presentation unique and successful. Besides this, we are also going to learn the basic points to implement the tips.
What are the characteristics of Video presentations?
Before moving to the tips to make a creative video presentation, clarify three basic points to yourself:
Whom are you presenting to?
What are you saying?
How are you delivering?
Three characteristics of video presentations:
Informative presentational videos generally present knowledge and instructions that are valuable for research and awareness. They are mostly in slides and text format.
For instance, an architect wants to build a mall. So for that, he will collect and present a call-to-action video that has complete information about the land, area, estimated materials, and budget for construction in front of investors.
Such data are formed while planning the outlines of the project.
Demonstrative presentations are the type of videos that easily impacts viewers mind and makes them understand how the product works. Here, you can practically show the implementations of the steps to operate the product through demos or trials.
For instance, if the company launches a new application or a tool like YouTube automation tool, a small demo is made to understand its features and how the application works.
As a result, it becomes easy for the viewers to install the app and work on it.
Persuasive presentations are a call to action to the audience. They are clear and convincing videos that connect directly to the viewers both emotionally and thoughtfully.
For instance, you might have seen McDonald's advertisement boards outside its shop. The fall of french fries and the finger-licking burger leaves you mouthwatering. On top of it, exclusive deals on combos make you stop by the shop.
As a result, persuasive presentations directly target the right viewers and convert them towards the right product.
These are the three main characteristics of a video presentation. It helps to create a remarkable note in the viewer's mind.
5 Tips to Make Presentation Videos Stand out:
You can create a video presentation in two ways:
Either present yourself in front of a screen or explain through graphics and animations. The other way is to shoot the video to give a live example of what you want to say.
All kinds of videos are appreciated in presentation as per the requirements.
Now let us move towards the tips to make presentation videos the most winning and effective in the crowd.
1. Use Audio Narration
Even if you are not representing yourself on a video presentation, use your voice to explain your point. Explaining through an engaging voice can deliver the message more quickly to viewers.
It may sound obvious, but the simple and vital factor of video presentation is its audio quality. If you want to sound precise in your words, be flexible with the tone and pace of your speech. In this way, the power of your presentation will strongly affect your viewers.
Tips to improve the audio quality:
Use quality equipment to record the audio.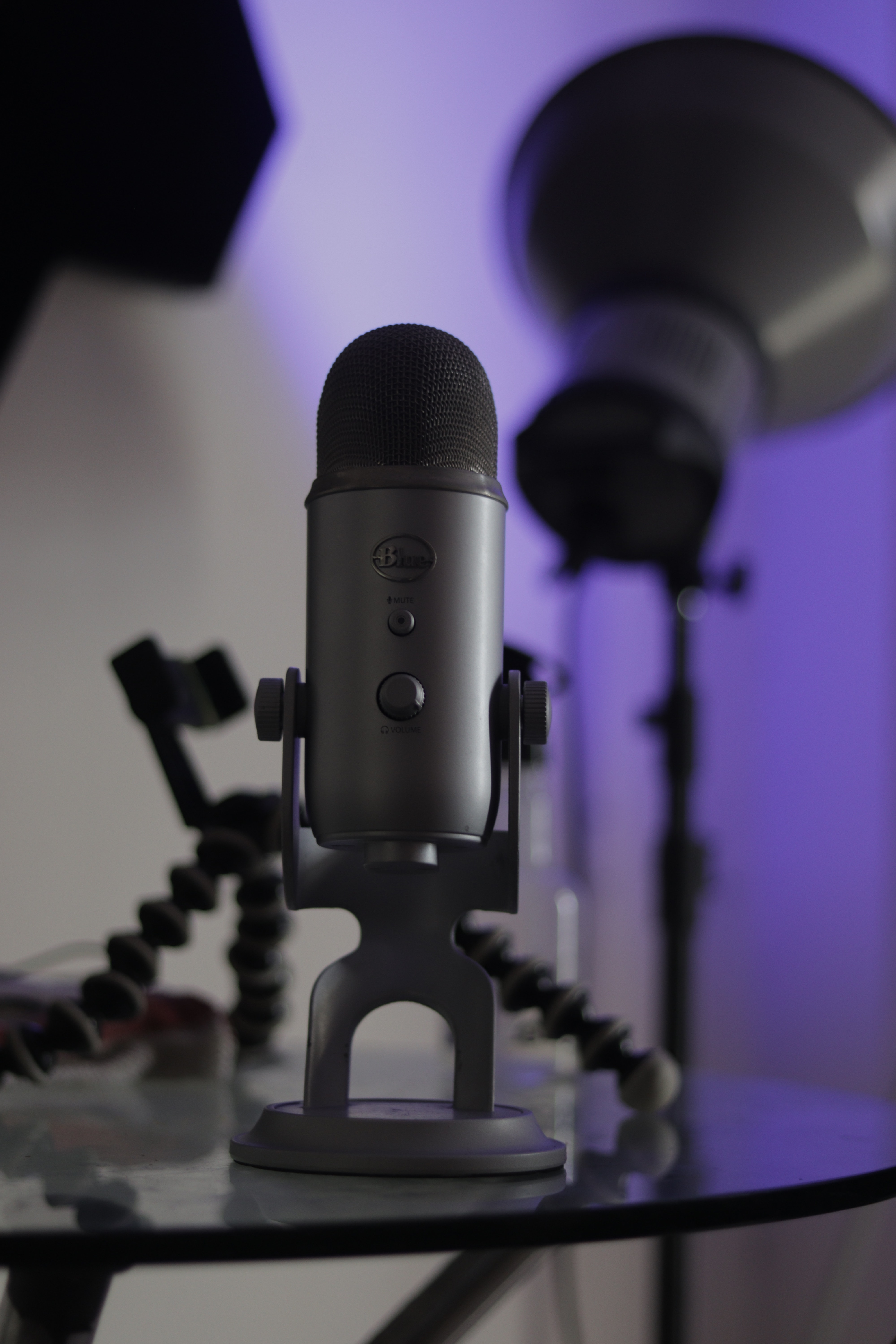 While recording the speech for presentation, make sure to choose a quiet place. You may regret it if the presentation's voice reveals cracking and crashing sounds in front of an audience.
In this way, when you finish the recording, don't forget to check how it sounds. Also, make sure to deliver your words with confidence.
2. Be a good storyteller
You must understand, you are just delivering your ideas to grab the attention of the audience and convert them towards what you offer. So here, banging the concept won't work.
Stories are the bridge to build the gap of emotions between the speaker and the viewer. It connects the audience directly to your point. Simply use a human narrating story that the audience can easily relate to on a personal level.

Tips to remember while adding the stories:
Use some standout examples.
For instance, you are creating a presentation of the WordPress development course. You can show the struggling story that every beginner suffers through. This will help you to connect with the specific audience who faces the same difficulty and make them convert to your course.
You can also use regular phrases and idioms to give a completely different model to your presentation.
3. Use light and appropriate Music
What if the slides are playing and audios are narrating the video clips in a drop-down silence? Definitely, the viewers may feel like listening to a lecture and get bored.
To avoid boredom, music can be used.
Music is said to be the therapy to relax the mind and make it think peacefully. It highly impacts the audience's mind and makes them stick to you. So why not use it in a presentation to grab the attention of the audience.
Tips to use music in video presentations:
Use the right music at the right time
There are generally two types of music you can use in the presentation. One is up-tempo music to grab the attention of the audience instantly at the right time. Another is slow music to relax the brain and give the time to review the content peacefully.
In this way, the message you want to deliver through content will get a subordinate to sink it more easily into the long-term memory of the viewers.
4. Be precise and Keep it Short
When you create a presentation, it will be the pitch to the audience to hook them towards your content.
In fact, any video as a presentation if it exceeds more than 3 minutes can suffer a huge drawback towards viewers' experience.
As for an ideal presentation video, thirty to sixty seconds is more than enough. You might have seen the Americans' Got Talent. No matter how well the artist performs, sometimes judges instantly reject them if they are not able to impress them in the first 30 seconds.
So just be short and precise with your words.
Tips to make an impressive Short video presentation:
Use bold opening statements
Bold opening statements grab the vision of the audience. Your powerful statements can easily create a sound impact on viewers if it is presented in a proper format.
Use proper graphics and animations
High-quality graphics and animations provide extra value to the presentation. The viewers get a straight insight of the point you are trying to show through it.
5. Deliver a Meaningful Note in your final words
Even an interesting movie loses its ratings if the end is meaningless, and here it's still a presentation. Make the audience understand why they should believe you.
Always remember, the final note is the final chance to convert your audience to your words. Make it so punchy that it hits directly to their mind.
Tips to End your video presentation:
End it with a call to action:
By the end of the presentation, make your audience act on your visuals. You can ask them to check on your website or suggest an opinion on your work or execute any particular ideas or goals.
Use Brand Slogan or Tagline
Brand slogans are the shortest way to describe what your business offers.
For instance, Disneyland: "The happiest place on the Earth" or McDonald: "I'm lovin' it"
These are the most useful tips to make a creative presentation video that stands out effectively.
If you are still wondering about the tips and want to make an exclusive video presentation, refer to How To Make Presentation Videos With Webcam Overlay and Voice | Step by Step Guide. This Video Presentation will definitely help you to resolve all your further queries.
Create an Effective Video Presentation Now:
PowerPoint is the most reliable tool for any presentation. In fact, more than 90% of presentations are still made on PowerPoint. Though many updated and premium websites now offer more favorable services to enhance the visuality of your presentation.
One of the best and simple presentation video maker using powerpoint presentation videos is Vmaker. The app is completely free to create presentation videos using powerpoint.
Try Vmaker Screen Recorder for Free.

Recommended Reading:
How to record a Discord call with audio and video
How to Record Online Video Lectures for Free
How to Record Facebook Live Stream Videos for Free