What is Vmaker - Video Chat Without a Chat?
65% of people are visual learners, which means that your brand has to communicate with the audience in an audio-visual format to engage them better.
However, creating compelling videos and graphics is a tedious process that takes a massive team of skilled people who are well-versed in numerous areas. There are many tools in the market that you could install and work your way to creating videos. But the problem is that they did not just need a massive budget but also a huge team. This includes audio and video recording, editing, animation, video hosting, and someone to work with data analytics to give you real-time information on how your audience is engaging with your video. 
But do all the companies have this bandwidth? Will they be able to pool in a budget that would suit this kind of expense, and is it worth spending so much on creating tiny videos? Well, the answer to most of it is probably a big NO! And why not?

Videos aren't an engaging medium for large corporations, but small and medium-sized firms. But the budget and resources make it impossible for them to execute this to perfection. So, is there a way to bridge this gap?
And if you think about it, video is effective not just for promoting your brand and business to your external stakeholders but also for internal communications. Don't believe us? Think about the times you have been stuck in a huge chain of emails over a minor change because there was a communication gap? Or how many times did the message lose its significance because of bandwidth, timezone, and numerous other issues while you communicate with your team over a video call?
Every minute is important in business. And the time you waste communicating the same thing over and over again results in wastage of time and resources. So, what is an effective way to avoid redundancy, improve efficiency, and boost productivity?
A quest to answer these questions is what led to building Vmaker. Vmaker is a screen and webcam recorder that helps you produce high-resolution videos, edit, animate, and share them on the go. It acts as your one-stop solution for effective internal and external communication. Don't believe us?
Here are three reasons why your company should make Vmaker a part of the communication channel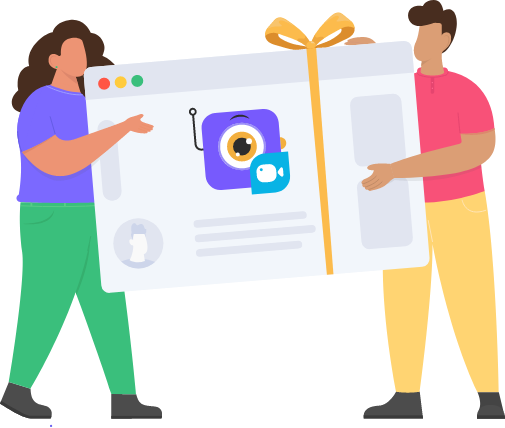 Easy To Use
While you would normally have to invest in numerous tools to create a perfect video communication, Vmaker lets you do it all on one platform. Besides that, it is also simple to use, and lets you create, edit, share, and track videos all from one place. As you can record, edit, and animate from the same platform, you will not have to struggle with the process of learning how multiple tools work.
Boosts Communication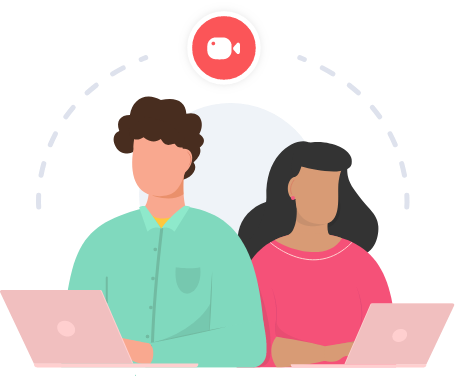 Text messages and emails are prone to misinterpretation. And that's because each of us perceives the same message differently. However, when you use a video to communicate the same, the recipient will understand the message better and more effectively. This could be your team member working on a change or a customer trying to understand your product. When they see how something is done and see a person, they feel more connected. And this, in turn, enhances the communication channels and builds a sense of trust.

Further Read: How Asynchronous Communication is Helping us Become More Efficient
Improves Productivity
With the world becoming a remote workplace post the pandemic, it is increasingly difficult to connect and collaborate with all the team members. And the reason for this could be multiple factors from timezone to bandwidth issues. However, with Vmaker, you can share the output video as a link, which means there will be no bandwidth issues. And since your team has the message with them, they can replay it multiple times to clarify their doubts and be clear on the expectations. This is not possible in a video call or an email. So, Vmaker seamlessly merges the effectiveness of Email and Video call to create a one-stop platform.
Well, there are many more reasons than just these, and thousands of users who are using Vmaker would agree with us. But we would love to see you explore the product and tell us what you loved the most about it. Go on, try Vmaker, and tell us in the comments section what made Vmaker your favorite communication tool!
Read more:
How Asynchronous Communication is Helping us Become More Efficient
Mastering Communication For Agile Teams In 2023
How to Collaborate Effectively as a Remote Team