Here's how Vmaker Will Revolutionize Enterprise Communication
Almost 2 months back, we shared a big news with the world.
We launched Vmaker on Product Hunt.

Today, we have got another special announcement to make - Vmaker is now available in the enterprise version.
What's so special about the Vmaker enterprise plan?
The latest edition of Vmaker is designed after giving a lot of thoughtful consideration to the communication requirements of the large enterprises. Under this plan, teams within an organization will be empowered with a video communication tool that will help them to communicate better, clearer, and in a much more effective way.

To ensure that we align with the working dynamics of a large company, we don't have a typical "one-size-fits-all" plan. Our customer success team will get in contact with you, understand your requirements, and then a tailor-made solution will be designed for your team.
Why did we launch the enterprise plan?
Let's say, we're obsessed with solving communication problems at workplaces.
After we rolled out the Lite, Starter, and Team plans, we realized that if we really want to revolutionize the way people communicate today, we need to target large enterprises where a lot of communication happens on a daily basis.

Typically, this communication happens two ways - Internally and Externally.
Internal communication happens within the company to discuss values, important company announcements and day-to-day tasks.

Currently, many companies are facing a lot of trouble in internal communication.

Don't take our word for it! Here are a few numbers that we have digged from trusted sources.

74% employees feel that they're missing out on the company information and news. And, do you know how much disengaged employees cost to companies?
A whopping 52-70 billion euro (63 - 85 billion dollars).

I hope you have a clear idea about the mammoth of a problem companies are facing because their internal communication is out of place.

Emails can get lost in the inbox and video calls are synchronous in nature. Whereas a video recording draws a bridge between both the tools.

With Vmaker, a leadership staff can send a more personalized message about the vision of the company, and similarly, a project manager can share ideas and feedback on a project in a much clearer way. With time, this will improve the engagement and employees will feel more connected too.

When it comes to external communication, customer support is an excellent place where Vmaker can work wonders.

A lot of companies still rely on primitive ways of resolving customer queries and requests. Emails and phone calls are great however, customers often find themselves stuck in a loop that goes on forever.

If the communication is not clear or goes on for too long, then there is a strong chance of a customer abandoning the business and never returning. With Vmaker, the support team can create videos that are clear, easy to understand, and more personalized.

Currently, this is also what customers are demanding. In fact, 33% of customers abandon a business due to a lack of personalization in relationships.

Not the whole story

But, that's not the only reason why we came up with the idea of launching an enterprise plan.

Communication is one piece of the puzzle. The other one is using multiple tools to collaborate with each other.

To understand this problem, you don't have to be an enterprise company necessarily. Unless you're staying on a very remote island with no access to a modern communication tool, you must be using multiple mediums to interact with people.

While this is great, it also creates a web of synchronous and asynchronous communication tools. On one hand, you have phone and video calls, for which you need to remain active, and on the other, there are chats and emails which you can use in your leisure time.

There's constant juggling and switching from one app to another which makes it chaotic sometimes. In enterprise companies, it certainly does. Too much reliance on a particular tool causes email overload and video call fatigue problems. Also, syncing data between these apps is not an easy task

This problem hits us close to home.

At Animaker, we were creating numerous videos for customer tutorials, system integrations, product demos, and even internal reviews. However, creating videos was not an easy task.

We were spending a good deal of money to create and edit videos. We were using multiple tools, and as you must have expected, they didn't talk to each other. We spent countless hours in producing and editing content. On top of that, most of the communication was done over phone calls, emails and video calls which left a lot of loose ends.

This is the precise reason why we didn't just concentrate on the recording part in Vmaker. We built a full-fledged editing tool inside Vmaker so that you don't have to spend time transferring videos from one tool to another and get caught in the chaos.

Also, with Vmaker you can cut down the number of emails and calls, and prioritize them only for specific tasks. This way you still collaborate with your team without flooding your inbox with messages.

We're confident that the enterprise edition will work even better now as almost 62% of the workforce is working remotely, and there is a greater need for communicating with each other effectively.
How is the Enterprise plan different from the other plans?
Alright, so here comes the critical part. At this section, let's walk through the benefits of the Enterprise plan.
Dedicated support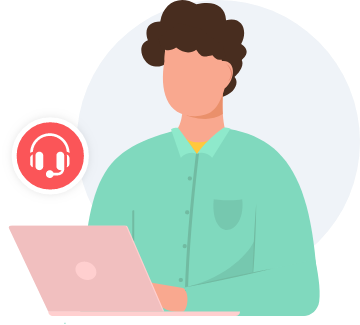 No more waiting to hear back from the support team. You get a dedicated support team who are ready to listen to your requests and act up on it instantly.
Tight security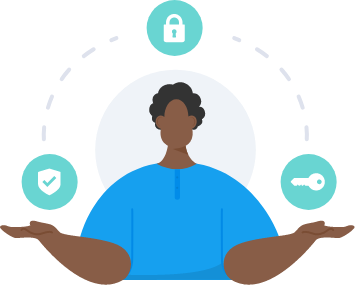 We follow 2-factor authentication and all your data is SSL encrypted which means that all your data is safeguarded by following the existing safety standards.
On-on-one training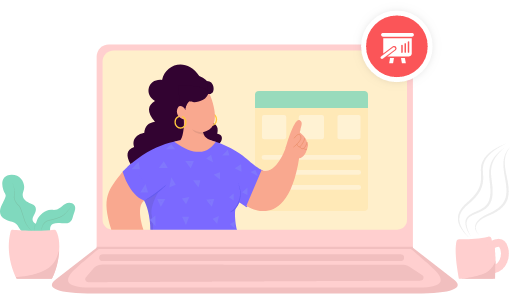 We understand that adding a new communication tool and introducing it to your team takes time. To make this process easy, our team of Vmaker experts will plan webinars till you get acclimatized to the system
Account manager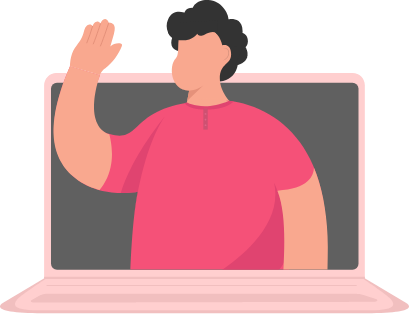 To ensure that there is only one stream of communication, we will allocate an account manager for you. Whether you get stuck or you have requests for customization, account manager will be your go to person.
Sounds interesting?
Alright, that was the whole story about why we launched the enterprise plan, what it intends to achieve, and how it's different from the other existing plans.
The complete reason for keeping this content lengthy was not to make an over-the-top product announcement but to make you realize that we're trying to establish a connection here.

Vmaker is developed from our personal experience, we know the pain points, and we also know how it feels like when the loose ends in communication get tied up. We believe that with Vmaker every company can make their communication more streamlined and in the long run, revolutionize the way they communicate today.

If this sounds interesting to you and if you resonate with us, then let's talk. You can reach out to us by filling out the contact form on the pricing page.
Read more:
Mastering Communication For Agile Teams In 2023
How Asynchronous Communication is Helping us Become More Efficient