11 Important Elements to Consider When Building Your Marketing Strategy
So you have recently decided to launch your online business. You have poured hours and hours into finding the best e-commerce platform and learning the ins and outs of dropshipping. Now, it's time to roll up your sleeves and get into the next part of the game—building and implementing your marketing strategy.
All business plans need a good marketing plan, after all. It is the foundation of everything you will need to do in the next few months as you introduce your brand and promote your products or services. It will help you figure out where you are going and which road you should take to get there. Without a good strategy in place, you will be lost in digital limbo.
A good marketing strategy should attract and build a solid customer base for your brand while helping you achieve your business goals, whether it's generating leads or making huge sales.
But before you get into the tricky part, you must first consider some of the most critical elements of a marketing strategy. This will serve as your guide in creating an effective and successful plan.
Set Your Goals and Objectives
Setting your goals is not enough. You need to identify the goals that better position your brand for success. Start by determining your business directions and ambitions. What do you want to achieve? It can be increasing your sales revenue, establishing your brand identity, or expanding your customer base.
If your business is already established, you might want to focus on growing your business. This will include expanding your product or service lines, decreasing time to market, and improving customer experience.
These goals will help you formulate a solid marketing strategy that considers every aspect of your business and financial goals. Keep in mind that you are following the SMART format when setting goals. SMART stands for specific, measurable, attainable, realistic, and time-bound goals.
Conduct Market Research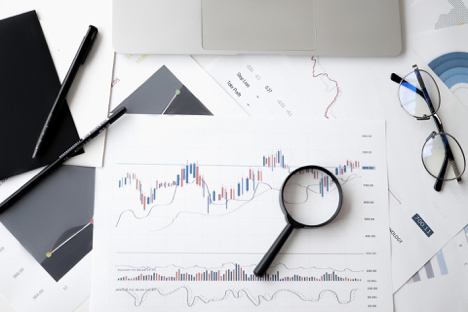 Knowing your market can make a huge difference in building your marketing strategy. This includes finding your market size. To do this, identify the industry you are in and the kind of products you offer.
A company selling appliances say refrigerators, can start its research by knowing the approximate market size. How many households are in their area? What is the market's buying power? Who are their competitors? Do they have a lot of marketing activities?

Knowing the buying power of the market is especially important to set up effective pricing, selling, and marketing strategies. Organizations such as Nielsen provide insights on consumer buying power across different industries. You can also lookup the latest consumer data on the US Bureau of Labor Statistics's website.
Getting to know your market will let you identify the opportunities you can take advantage of and how you can build a strategy that will supplement your shortcomings. You might be able to offer an alternative product to the market.
Identify Your Target Audience
The next element on the list is the target audience. It's essential to define who you are targeting by creating a customer persona describing the characteristics of your potential customers. You can also include their demographics, such as their age, marital status, gender, income level, and education. This information will help you see what kind of customers you are trying to win over, allowing you to tailor your products and services according to their needs.
You can also determine their pain points, an essential consideration to create a solid and loyal customer base. Down the line, you may want to consider analyzing their habits, especially when it comes to the media or platforms they use and the kind of content they consume. Armed with this knowledge, it will be easier for you to narrow down the points that will make your brand distinguishable from your competition.
Take Time to Analyze Competitors
You can't leave out competitor analysis from the equation if you want to have an effective marketing strategy in place. You want to know what your competitors are up to and try to bridge the gaps that you find. They might be offering a limited variety of products, an oversight that you can easily exploit. They can also be rocking their current marketing strategy, so you may want to consider them as the benchmark as you get started on your own.
Analyzing your competitors means you should delve into their branding, current products or services, marketing activities, and even the social channels they use. Suppose they are running Google ads, which gives them substantial traffic. You will want to find what keywords they are ranking for and their target audience. You can determine their strengths and weaknesses through competitor analysis and identify strategies that you can emulate or avoid.
Determine Your Optimal Budget
Of course, when it comes to building your marketing plan, you should always consider your budget. How much can you shell out for your marketing efforts? Are you going to run ad campaigns on every platform you are in? If so, how much should your advertising budget be?

For example, you will need at least $15 a day to run a lead generation campaign on Facebook. Google has a different budget range, as well as other social networking sites. LinkedIn requires a minimum budget before you can run an ad, which can range from $10 to more than $20 daily, depending on the ad format, objective, and audience.
As a guide, you might want to consider the recommendation from the US Small Business Association when it comes to setting a budget. According to them, you should only utilize a percentage of your revenue for marketing if your margins fall at or above 10 to 12 percent. Most businesses put 7 to 12 percent of their revenue as a marketing allocation.
Social media ads are getting more expensive, but you need to pay to get online visibility. The cost of these tactics will need to be considered carefully. Your budget can either limit or move your overall strategy forward.
Choose the Right Platforms
While it is advisable to make your presence known in the digital sphere, you can't spread yourself too thin. It will be hard to maintain numerous channels in the long run. To avoid burning out and exhausting your marketing resources, it is wise to carefully think about the right platforms that will bring out the best for your brand and business objectives.
For example, a website is often mandatory. It is something that you have complete control over. Owning a website will allow you to customize the look and feel of the platform where you house your products and detailed information on your brand. Your prospects and existing customers will want to go to your website to check more thorough information that they cannot otherwise find on your other digital channels.
When it comes to social media, the choices are endless. However, it is not in the quantity that you can ensure a successful digital marketing strategy. You need to examine the platforms that will work best for your brand. Some of the questions you need to ask include the following:
Are your prospects frequenting a social networking site?
Does the social platform complement your product offer? If you are selling apparel, it only makes sense that you should have an Instagram page as you can visually present your products on a photo-sharing platform.
Do you have enough knowledge and resources to use the platform? Does it align with your goals and objectives?
Start Planning Your Content
At the core of every marketing strategy is creating valuable, relevant content. Firstly, you have to come up with solid and consistent messaging. How do you want your brand to be perceived? What message do you want to get out there?
Many platforms rely on good content to draw potential customers, whether you want to increase your website traffic, boost your social media engagement, or build your email list. Content is king, as they say.
And when it comes to creating content, you need to keep your customers' needs and expectations in mind. You must answer their questions, solve their problems, and guide them through every step of the customer journey. Good content can inform and educate. Ultimately, it's always important to educate first and sell second.
Create and Maintain a Content Plan
Planning your content is one thing. The creation process is quite another. You will need to think ahead of the curve and create your content in advance. In fact, making your content before you start launching your online platforms will be helpful for your content marketing strategy in the long run. You will be able to stay true to your objectives and write content that will surely resonate with your audience.
You might want to consider preparing a bank of content that you can utilize for at least a few weeks or months down the road. You can write social posts and blog content geared toward brand awareness if you are just starting. They will be the type of content designed for those not yet aware of your brand and what you offer.
Eventually, you will want to ease up to content angled like a sales pitch. Just keep in mind to do it in stages. When your platforms are already running for six months to a year, you can start varying the messages you churn out. Do this to capture different audiences at various stages of the buyer's journey. You will want to create content for those already considering buying from you. You should also prepare suitable content for those who need a little more convincing before they come up with a purchase decision.
Another advantage of creating your content in advance is saving you time and effort. You will not panic at the thought of publishing social posts for the week that you have yet to write. Writing your content beforehand can also ensure the inclusion of important dates and holidays throughout the year. You want to make sure that you are on top of your customers' minds during the busy seasons, like Christmas, New Year's Day, and Valentine's Day.
Lay Out Your KPIs
A marketing strategy is never complete without identifying your KPIs. What metrics will give you an accurate measure of your success? Will it be clicks on your content, leads, or sales? Do you want to focus more on conversions?
The results of your marketing efforts should tie up with your goals and objectives. That is why laying out your KPIs before putting your plan into action is imperative. Once you have gathered all the data, you must know what works and what you need to change. That is the only way you can consistently improve and succeed.
Run a SWOT Analysis
You must build a marketing strategy that is both effective and efficient. If you want to be consistently successful in your marketing approach, start with a SWOT analysis of your marketing program. This method will determine your strategy's strengths, weaknesses, opportunities, and threats. You can also use SWOT analysis to check your competitive position, target audience, current messaging, and product offers.
Ideally, you should conduct a SWOT analysis before finalizing your brand positioning and marketing strategy. It is a process that will give you rich insights into your brand along with your competition.
Put the Right People in Key Roles
Many businesses often overlook this part, but so much of the success of a marketing strategy lies in the competent people that implement and run campaigns. If you're not careful, your best-laid plans can go to waste when you put the wrong people in key positions. You want to have someone at the helm, steering the ship in the right direction.
A marketing manager can do this for you. A good marketing manager must be an innovative thinker who is open to new ideas and readily embraces changes. Not only do they need to be creative and resourceful, but they must also have superb people skills. A good manager can bring the best out of their team members.
You may also want to consider putting an excellent social media manager in place or a marketing coordinator if necessary. The bottom line is to identify the important roles for your marketing strategy to work and have the most qualified people for those roles.
Wrapping It Up
A marketing strategy is integral to many brands and businesses, whether it's an Amazon dropshipping enterprise, a clothing label, or a restaurant. It is the very foundation from which you start to make sense of your objectives and carefully lay out the steps to help you get there. After all, you won't want to go into the battle unarmed.
If you want your marketing strategy to flourish, you must keep these vital elements in mind. While some elements can be situational, most are based on standard marketing principles. These elements will give your marketing plan a solid foundation, allowing you to focus on your goals and ensure that your business will succeed and thrive.