Vmaker lets you create high quality engaging videos by recording your screen, webcam, or both at the same time in addition to capturing microphone and system audio. Not just that, Vmaker lets you create, edit, and share videos on the go from any device or platform of your choice. We offer this level of flexibility even in our free plan!
No more recording limit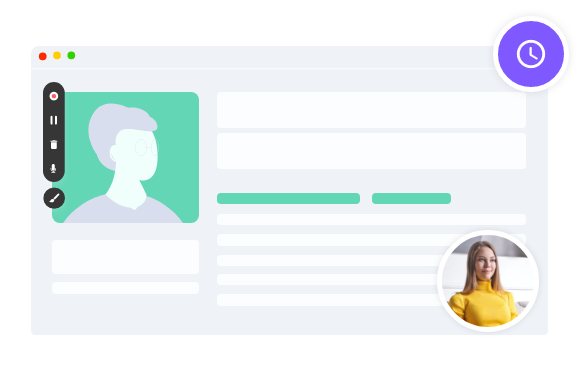 Record videos of any length without a countdown timer restricting you while recording videos. All your video recording are uploaded and saved on the cloud securely.
CloudApp restricts you to record videos for a duration of just 90 sec . 90 sec doesn't solve the purpose of screen recording atall.
We DO NOT let notifications disturb you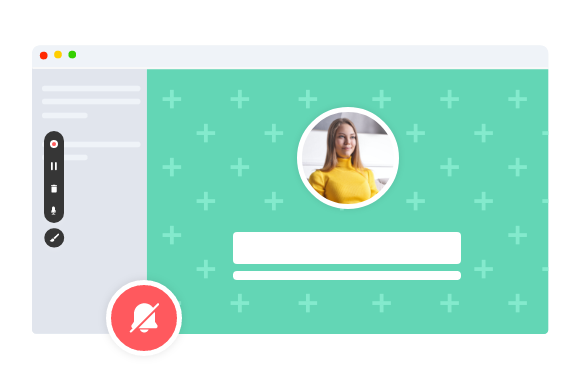 Record videos with peace. We value our users and ensure even users on our free plan record videos without disturbances whilst recording.
CloudApp restricts the DND mode only for the paid users which again is a big disadvantage. Imagine getting a notification midst of your recording that would be so annoying.
Edit as you wish!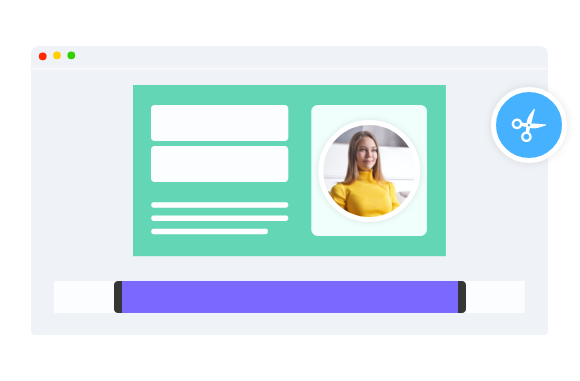 Our free plan comes with an inbuilt editor that not only lets you trim videos but also crop, remove audio, flip, rotate, and much more making your videos look professional!
CloudApp lets you just trim your video using the recorder. Even the paid plans do not come up with extensive video editor features.